PCBA stands for printed circuit board assembly. In the manufacturing of electronic products, PCB assembly is a necessary step involving combining all components on a PCB and testing the module. In this article, we'll go over a full list of PCBA services, which begin from the layout of components till the delivery of electronic products.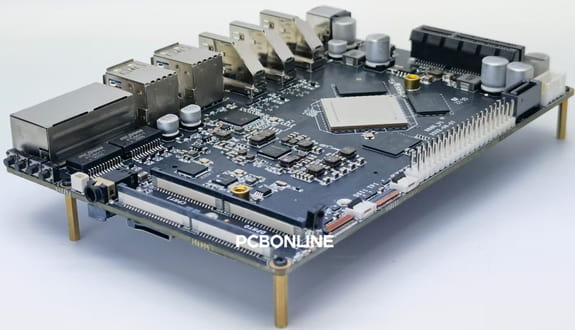 A List of PCBA Services from A to Z
Typically, PCBA service includes PCB fabrication, component procurement, SMT assembly, through-hole assembly, inspection and testing, and packaging and shipping. But from an EMS (electronic manufacturing service) PCBA manufacturer such as PCBONLINE, you can access full-service PCB assembly, which can handle all electronic work to finish product assembly.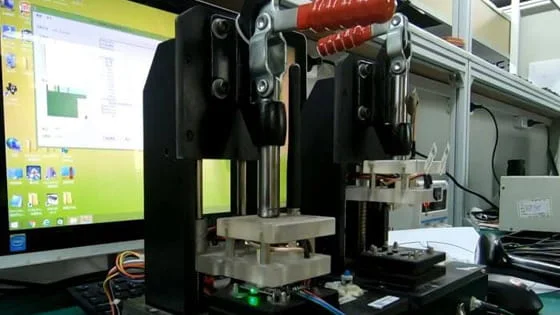 | | |
| --- | --- |
| PCBA Service | What does the PCBA manufacturer do |
| R&D and PCB design | Choosing components and PCB materials, the layout of components, and designing the PCB |
| Design for manufacturing, assembly, and testing (DFM, DFA, and DFT) | Checking the files (Gerber, drill file, and BOM (bill of materials)) and designing procedures to ensure the feasibility of PCB fabrication and assembly |
| Component procurement | Sourcing all electronic components for PCBA and ensuring quality |
| PCB fabrication | Manufacturing and testing printed circuit boards |
| SMT (surface mount technology) assembly | Automatically picking and placing SMDs on the PCB pads and reflow soldering |
| Through-hole assembly | Inserting THT component pins through holes and wave soldering |
| | Using a jig/fixture to test the PCBA functions |
| | Spraying a protective coating on PCBAs |
| | Transferring a program into the IC |
| | Powering on the PCBA for a long period to ensure it can withstand long-time work |
| Other inspection and testing | According to your PCBA application, including tension, bending, hand sweat, environmental, metallographic microscope, bridge, fuse fusing, DC resistance, withstand voltage, impedance, salt spray, etc. |
| | Installing enclosures on the PCBA and labeling to make it a finished product |
| Packaging and shipping | Packaging the PCBA according to safety requirements and shipping to the client |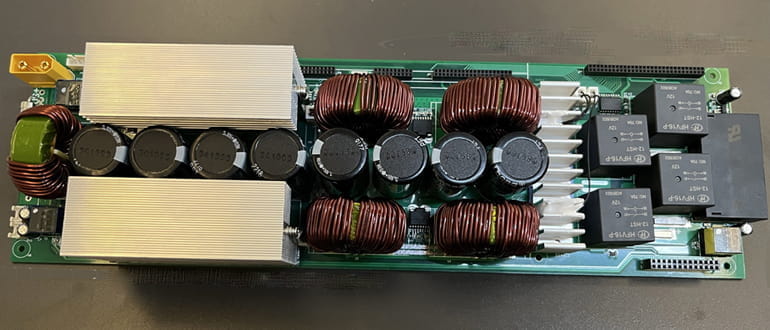 PCB assembly manufacturing is a flexible production, meeting the demands of different companies. You can choose any or all of the PCBA service items from the above list according to your needs.
All-Around PCBA Service Source Factory Manufacturer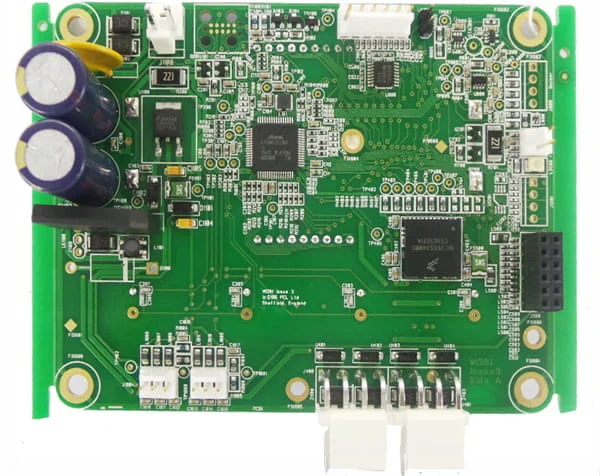 A source factory manufacturer means that the PCBA manufacturer has its factory and people, and provides the original factory manufacturing. By working with a source factory manufacturer, you can save electronic manufacturing costs to the best degree and ensure PCBA quality.
PCBONLINE is a PCBA source factory manufacturer that provides all-around PCBA service. Founded in 1999, PCBONLINE has two large advanced PCB manufacturing bases and one PCB assembly factory in Shenzhen. By working with the full-service PCBA manufacturer PCBONLINE, you can handle all electronic manufacturing work and focus on R&D and marketing.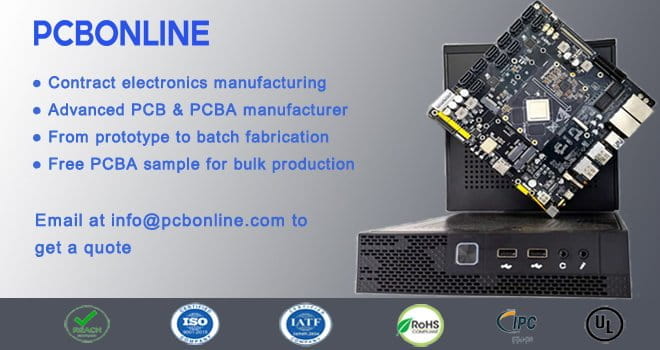 Why do companies choose PCBA service from PCBONLINE:
PCBONLINE can participate in R&D, and it can reduce the PCBA cost with an optimum PCB design.
Throughout the project, PCBONLINE provides one-on-one engineering support and design assistance.
Relying on its EMS PCBA factory, PCBONLINE can source components from component factories and direct suppliers that have been audited.
For massive PCBA manufacturing, PCBONLINE offers free samples and functional testing.
PCB and PCBA manufacturing from PCBONLINE is certified with ISO 9001:2015, IATF 16949, RoHS, REACH, and UL.
PCBONLINE has rich PCBA successful experience in industrial, automotive, defense, computing, communication, medical, and consumer electronics. You can have any kind of PCBs manufactured and assembled from PCBONLINE, such as ceramic PCBs, flexible PCBs, Rogers PCBs, metal-core PCBs, etc. If you have an inquiry or question about PCBA service, you can send an email to info@pcbonline.com.
Advantages of PCBA Service from Professional Suppliers
There are several advantages to having PCBA manufacturing done by professional PCBA suppliers: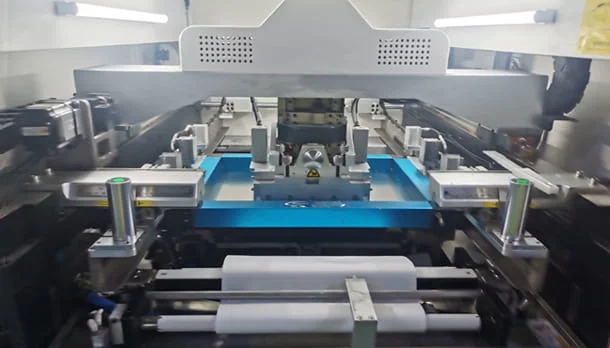 Expertise: Professional PCBA suppliers have the knowledge, skills, and experience to manufacture high-quality PCBAs. They can handle the PCB manufacturing and assembly process and help you optimize your design for the best results.
Quality control: Professional PCBA suppliers have rigorous quality management systems to ensure that every PCBA and finished product meets the required standards. They use advanced equipment and proficient technicians to detect defects and errors in the PCBA manufacturing process, reducing the risk of faulty products.
Cost savings: Professional PCBA suppliers can help you save money on the manufacturing process with their expertise and purchasing power. They can help you optimize your design for cost-effectiveness, source components at a lower cost, and reduce manufacturing time, all of which can help reduce your overall manufacturing costs.
Faster time-to-market: Professional PCBA suppliers can help you bring your product to market faster by providing fast turnaround times and efficient manufacturing processes. This can help you get your product to market ahead of your competitors, giving you a competitive edge.
Scalability: Professional PCBA suppliers can accommodate both small and large volume orders, making it easier for you to scale up your production as your business grows.
Conclusion
PCBA service includes all electronic manufacturing and inspection steps custom meeting the demands of different companies. Having PCBA manufacturing done by professional PCBA suppliers can help you achieve better quality, reduce costs, and improve your time-to-market, which can have a positive impact on your business's success. By working with a reliable PCBA manufacturer such as PCBONLINE, you can yield successful results with the best experience.
GET A FREE QUOTE
File Upload