A PCB (printed circuit board) is the basis of all electronic and electrical products, and a PCBA (printed circuit board assembly) is a semi-finished product. How to make a PCBA become an electronic and electrical product? You will need box build assembly to finish the final electronics manufacturing.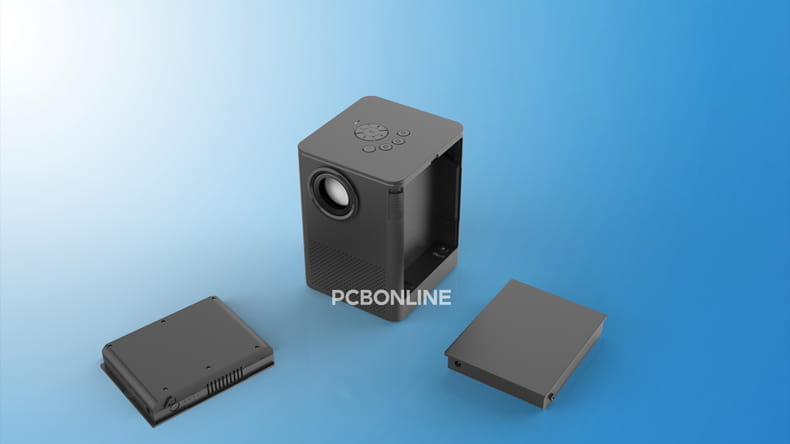 What is the box-build assembly process? How does it benefit your business? This article reveals PCB box build assembly services from the below content.
Part 1: What is Box Build Assembly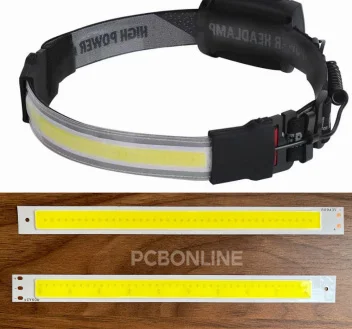 A box build is any electrical and electronic product, from a small earphone to a large electromechanical system. Box build assembly is the final electronics manufacturing process and involves PCBA integration and installing enclosure.
The PCB box build assembly services mean designing and manufacturing the mechanical boxes for your PCBAs, integrating PCBAs, installing the enclosure and wiring cables to the PCBAs, testing end products, and labeling.
Box build assembly manufacturers can be one-stop PCB manufacturers who also fabricate and assemble the PCBs for you, which saves costs and time to the best. You can also ship the PCBAs from the PCBA fabrication house to another manufacturer to assemble them to be end products.
Part 2: How Does Box Build Assembly Services Benefit Your Business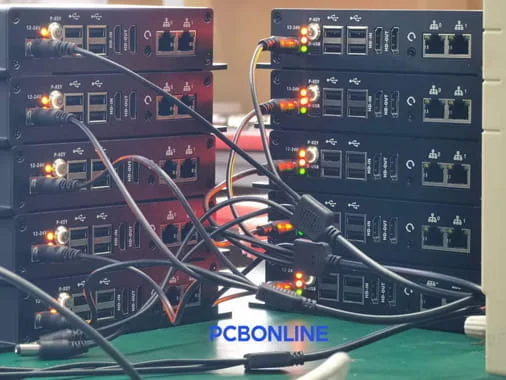 Box build assembly is custom-designed according to the application requirements. The PCBAs are integrated to form the system, and the mechanical box is made compatible with the system so that the product can work well and efficiently.
PCBONLINE, a one-stop PCBA manufacturer that provides PCB fabrication and assembly, also provides PCB box-build assembly services. By working with PCBONLINE for box build assembly, you won't ship PCBs and PCBAs to different manufacturers, struggle with quality issues, and sacrifice functionality for cost issues.
Quality Assurance
A box should not only fit the PCBAs and make the box build easy to use but also protect the system to keep it safely working. Both the PCBAs and the box matter for the product's quality.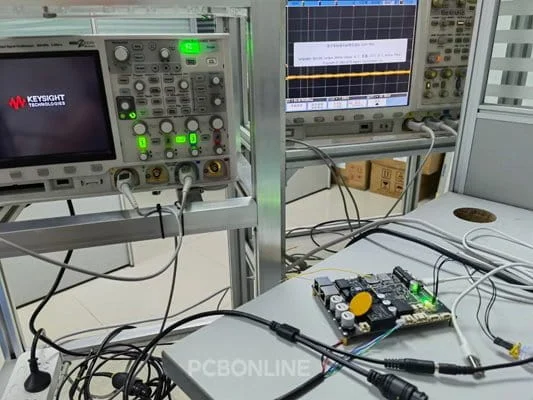 At a one-stop PCB manufacturer, the electronic manufacturing services (EMS) include functional testing, IC programming, conformal coating, thermal aging testing on the PCBAs, and box build assembly. An EMS supplier can also design the mechanical box to match your preferences.
When an EMS PCBA manufacturer integrates the PCBAs and assembles the mechanical boxes and wiring cables to the system, it has a series of tests for the box builds to ensure the end product works well in real environments.
You have full control over the PCBA and box build quality, functionality, compatibility, and expected lifespan. We rigorously follow the quality control procedures to fabricate and test PCBAs and assemble the box builds.
The PCB, PCBA, and box build from PCBONLINE are certified with ISO 9001:2015, IATF 16949, IPC, RoHS, REACH, and UL standards.
Cost and Time-Saving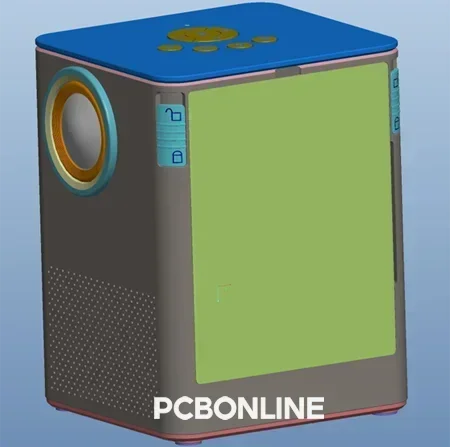 PCBA box build assembly provides the best value for cost and time.
All box-build assembly processes are automatic, including PCB fabrication, PCB assembly, testing, and enclosure assembly.
Relying on our EMS (electronic manufacturing services) fabrication factory, we can source electronic components for PCBAs with a discount from original factories from co-procurement with other large EMS factories. We have mechanical boxes and wiring cables custom-made from local factories that we audit and have long-term cooperation with.
Besides, our one-stop services are professional, and our free DFM (design for manufacturing) service can help you avoid possible economic losses. Our CAM (computing assistance manufacturing) engineer with rich hardware development will also give you optimization suggestions to reduce the manufacturing costs for your business.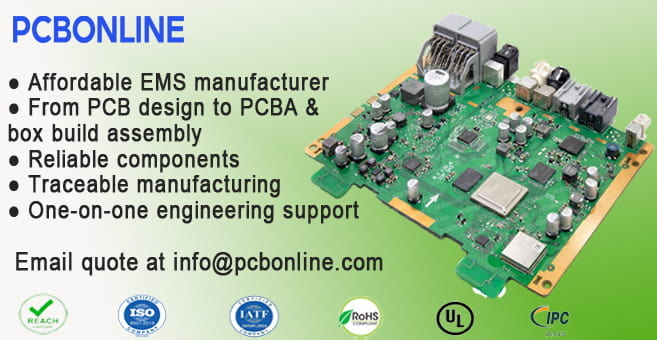 For bulk production, we offer a free box build sample (PCB + a set of electronic components + PCB assembly + post-assembly testing and services + box build assembly). Also, We can design the instruction manual and pass quality certifications for your products. If you need PCBs, PCBA, and box build assembly, please feel free to contact PCBONLINE by email at info@pcbonline.com.
Part 2: PCB Box Build Assembly Process
You can have PCB box build assembly manufactured at PCBONLINE from the developing phase to product delivery. The box-build assembly process is flexible.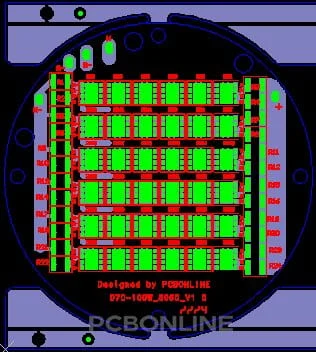 You can design the PCB and draw the enclosure sketch. If you don't have the designs, we can design them according to the expected functionality and your requirements.
When receiving your documents and requirements, our engineers review them and make PCB DFM, DFA (design for assembly), and DFX (design for excellence).
When everything's okay, we start PCB, PCBA, and box build sampling. Only when we get a successful sample, will batch production start.
PCB prototyping and fabrication happen in our two large advanced PCB fabrication bases. During PCB fabrication, we source electronic components for PCBA and have the mechanical boxes manufactured by our partner factory.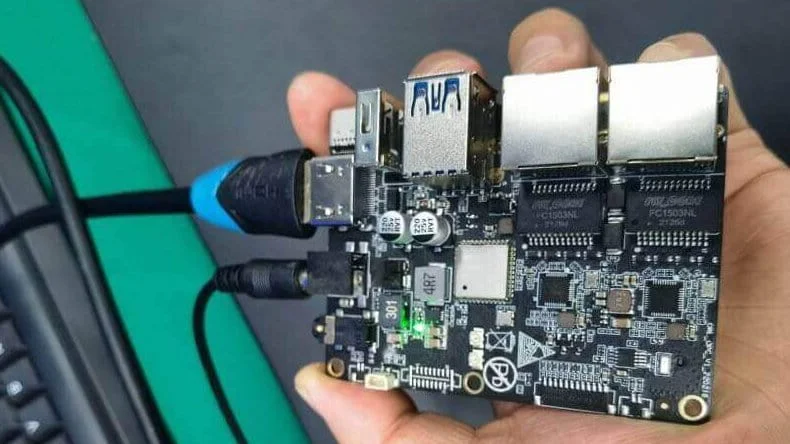 PCB assembly and box build assembly happen in our PCB assembly factory.
After the PCB assembly, we must conduct functional testing on the PCBAs before the box build assembly. If you want IC programming, conformal coating, and thermal aging testing, we can also do them.
If your product has only one PCBA, we install the mechanical box to the PCBA directly. If your product has a system composed of two or more PCBAs, then we integrate the PCBAs to form the system and install the enclosure and cables to make them box builds.
After the box build assembly, we put box build samples in real environments to work for application testing to make sure the box build quality.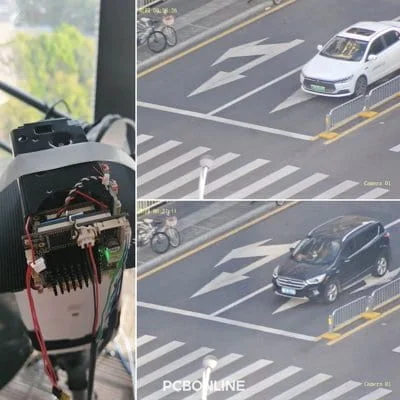 Then we package and label the box builds according to your requirements and ship them to you.
Conclusion
This article introduces what PCB box-build assembly is, how box-build assembly services will benefit your business, and the PCB box builds assembly process. If you are looking for reliable box-build assembly manufacturers, the one-stop PCB and box-build services manufacturer PCBONLINE won't let you down.
©This article is an original work of the PCBONLINE team. Please indicate the author PCBONLINE if you reprint. If the article is reproduced without permission or indicating the author's source, PCBONLINE reserves the right to investigate the infringement.
GET A FREE QUOTE
File Upload