One-Stop PCB Fabrication for Middle and High-End Applications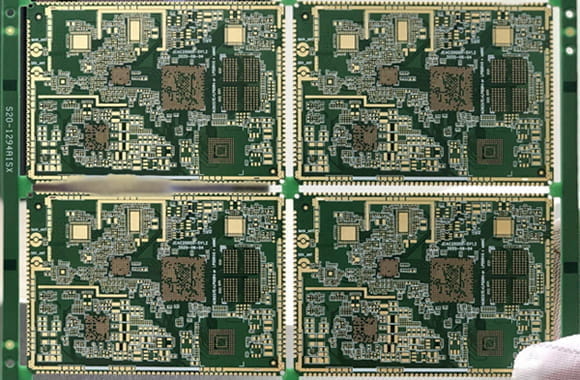 PCB is a printed circuit board, also called PWB, printed wiring board, or circuit card. PCBs provide the base for the placement of electronic components. A PCB consists of alternating layers of substrate materials, prepreg, and copper traces interconnected by conductor-filled holes. On the component mounting side, PCB pads connect the copper traces and are designed to mount electronic components. On the surface of the PCB, solder masks are silkscreen printed or electrostatic sprayed on the non-conductive areas to protect the whole board.
According to different PCB substrate materials, there are FR4 PCBs, aluminum PCBs, polyimide (PI) PCBs, polyester (PET) PCBs, ceramic PCBs, PTFE PCBs, and copper-base PCBs. 1 or 2-layer FR4 PCBs and aluminum PCBs are easy PCBs, which are used for basic consumer applications and hobbies. 4-and-above-layer FR4 and aluminum PCBs and PCBs made of ceramic, PI, PTFE, PET, or copper substrate are complex PCBs, which are used for middle and high-end applications, such as automotive, aerospace, defense, communication, computing, industrial, and consumer electronics.
PCBONLINE has fabrication advantages in complex PCBs and aluminum PCBs. We provide PCB fabrication from A to Z for middle and high-end applications, including the most complex PCBs: IC load board for testing IC and baseband unit for telecom.
Founded in 1999, PCBONLINE has two large advanced PCB manufacturing bases in Jiangsu and Jiangxi provinces, and one EMS PCB assembly factory in Shenzhen. We independently finish the whole PCB fabrication, including hard gold plating and gold fingers.
PCBONLINE provides PCB fabrication of all types from prototypes to massive production. You can order FR4 PCBs of 1 to 64 layers, PI flexible PCBs of 1 to 10 layers, transparent PET flexible PCBs of 1 to 6 layers, rigid-flex PCBs of 2 to 24 layers, aluminum and ceramic PCBs of 1 to 4 layers, copper-base PCBs of 1 to 8 layers, PTFE high-frequency PCBs of 4 to 24 layers, and 1-layer glass PCBs.
If you are an original equipment manufacturer (OEM), research institute, or business maker, PCB fabrication from PCBONLINE can meet your needs.
PCB Fabrication Process and Prices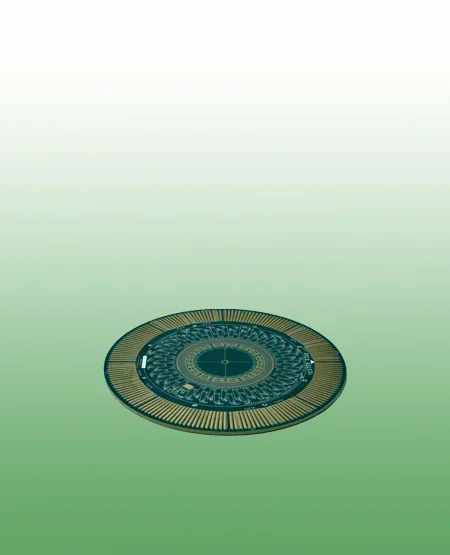 The general PCB fabrication process involves cutting laminate > inner layer circuit generation > lamination > drilling > copper plating > outer layer circuit generation > automatic optical inspection (AOI) > solder mask and silkscreen > surface finish > profile > electrical test > final quality control > packaging.
The PCB fabrication process and equipment are different according to different PCB substrates, layers, copper thickness, surface finish, and PCB holes. If you want to see real-time PCB fabrication, you can have an online meeting with us, and we'll show you the monitoring of our PCB or PCBA factory as you want.
In regard to the PCB fabrication price, it depends on the PCB fabrication complexity, materials, and PCB quantity. Generally, more PCB layers and higher copper thickness lead to a higher PCB fabrication cost. FR4 and aluminum PCBs are cheaper than copper-based, PI, PET, PTFE, and ceramic substrate PCBs. And the unit price of large PCB production is lower than that of small and prototype orders.
You can go to our online PCB quotation system to upload your Gerber to check the price of your FR4 or aluminum PCB. To know the price of complex PCBs, please send your Gerber to info@pcbonline.com for a quote.
PCBONLINE handles both small and large PCB fabrication, providing flexibility to meet the needs of different companies, institutes, and business makers. As a source factory manufacturer, our PCB fabrication is the most affordable and the quality of the PCBs is traceable.
PCB Fabrication Services
PCBONLINE provides not only PCB fabrication but all services related to your PCB project, including R&D, the layout of components, PCB design for manufacturing (DFM), design for testing (DFT), prototyping, and solutions to technical issues. If you need PCB assembly, we offer PCB design for assembly (DFA), PCBA, and post-assembly services such as box builds.
When receiving your inquiry or question, our engineer will give you an answer and further R&D assistance. We'll review your Gerber and give a timely quotation. Throughout your project from the early R&D stage to massive production delivery, we'll offer you one-on-one engineering support and considerate services.
We have a group of professional technology-originated teams, including 100+ software and hardware engineers and 500+ technicians, providing you with complete PCB services such as improvement advice, choosing materials, testing methods, Gerber and BOM checkout, quality verification, component sourcing, and assembly.