PCB Assembly Inspections Before Bulk PCB Assembly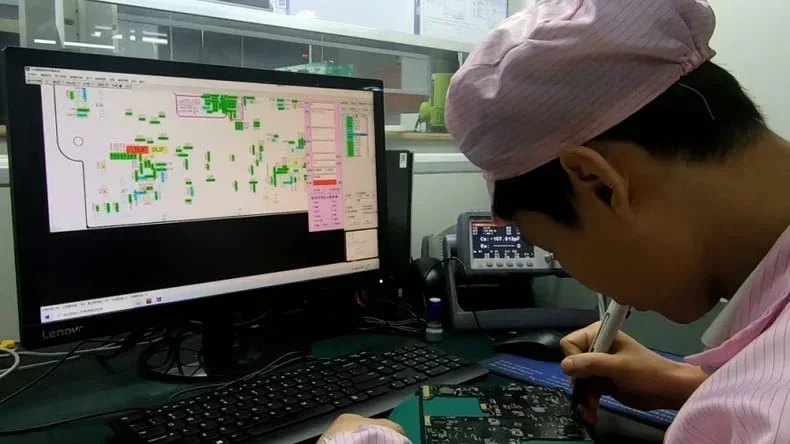 First article inspetcion, or FAI, is a sample inspection that the PCB assembly manufacurer PCBONLINE has. Besides, PCBONLINE does an IC counterfeit inspection before PCB assembly.
FAI (First article inspection): before bulk PCBA manufacturing, PCBONLINE fabricate 5 pieces of PCB assemblies and randomly pick uo 1 PCBA for the first article inspection.
The PCBA FAI procedure is: A probe touches the electronic components on the PCB one by one, and the FAI machine collects all components' values and compares them with the reference. Then an FAI report generates for review. Only with the approval of the client, the PCBA manufacturer PCBONLINE starts bulk PCBA fabrication.
IC counterfeit inspection: PCBONLINE checks whether the ICs are real before PCB assembly because they are so valuable. The IC counterfeit inspection is free.
PCB Assembly Inspections on PCB Assembly Line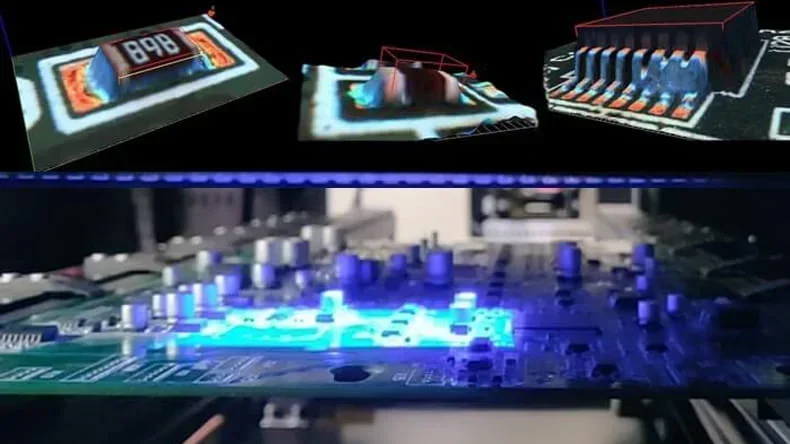 On a PCB assembly line, the PCB assembly inspections include SPI, AOI, and visual inspection.
SPI (solder paste inspection): when solder paste is printed on PCB pads, an infrared camera of an SPI machine scans the solder paste. The SPI ensures the solder paste shape, size, and thickness are within the qualified range before placing components.
X-ray inspection: only BGA PCB has this PCBA inspection. After placing components on the BGA PCB, it is necessary to have an X-ray inspection to ensure no defects in the solder balls before reflow soldering.
AOI (automated optical inspection): PCB assembly AOI is before or after reflow soldering. PCBONLINE implements AOI after the reflow. AOI PCB assembly ensures no significant defects happen, such as missing components, solder bridges, voids, and tombstones.
Visual inspections: visual inspections refer to checking the PCB and PCB assemblies with bare eyes to ensure the boards have no scratches, contamination, missing components, etc. PCBONLINE implements PCB assembly visual inspections several times, including before and after reflow soldering, after PCB assembly AOI, and before and after wave soldering.
At PCBONLINE, the PCB assembly AOI is 3D, which means all the surfaces of a PCBA are checked. It ensures maximum identifying and rectifying issues.
PCB Assembly Inspections in the Post-Assembly Stage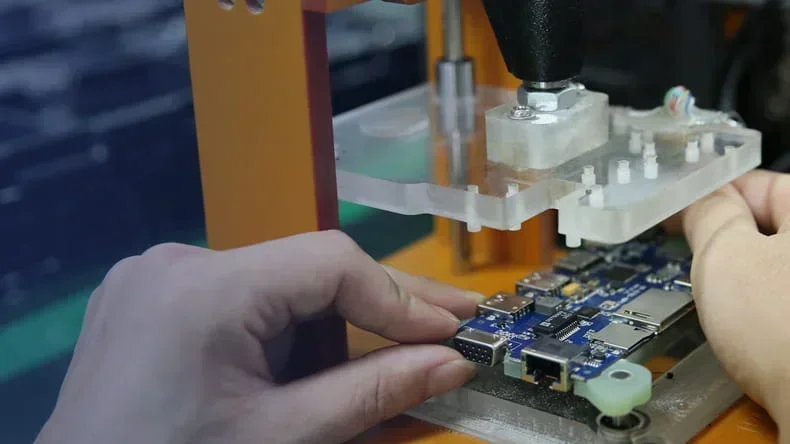 In the post-assembly stage, PCBONLINE provides value-added services and PCB assembly inspections.
PCBA functional test: a PCBA functional test is also called a PCB assembly jig test. It is a power-on self-test on a jig. The professionals at PCBOPNLINE place the PCB assemblies one by one on a jig and power on the PCB assembly jig. The computer displays the testing results. It ensures the PCB assemblies work well.
Burn-in test: a burn-in test or thermal aging refers to powering the PCB assemblies and letting them continuously run for 24 hours to 168 hours according to the product requirements.
Application simulation test: When we complete the PCBA end product, we let it work in an environment that simulates its working condition and records all the specifications to ensure its functions are as expected.
If you have any PCB assembly and inspection needs, please feel free to contact PCBONLINE by email at info@pcbonline.com.