What Does Halogen-Free Mean for PCB/PCBA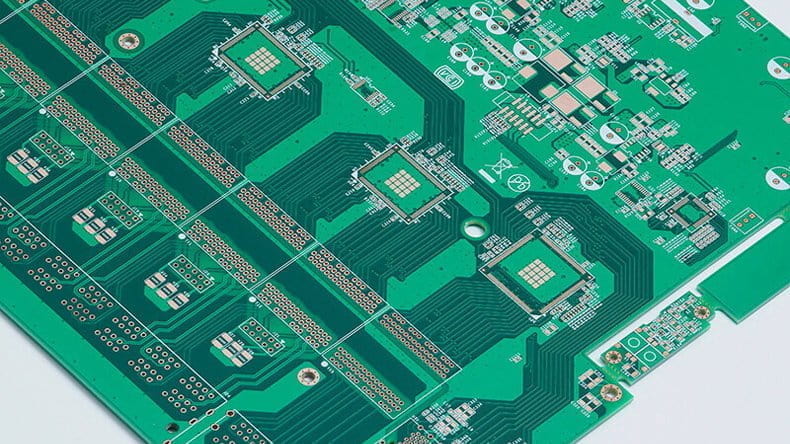 For printed circuit boards, halogen-free means the abcense of halogen elements in the PCB materials and the entire fabrication process.
Halogens are an element group, including fluorine (F), chlorine (Cl), bromine (Br), iodine (I), and astatine (At). They are used in flame retardants because of fire-resistant properties. However, they cause environmental and health risks.
Halogen-free requires PCBs, PCBA, wiring cables, the enclosure, and any other part of an electronic product, to have less than 900 PPM of Cl or Br and less than 1500 PPM of total halogens.
PCB halogen-free is not part of the REACH or RoHS directive and is not mandatory. But halogen-free is a trend towards the green initiative.
Nowadays, more and more regulations release for banning halogen printed circuit boards and products. For instance, in the UK and many USA states, most halogen lamps have been banned from selling.
PCB Halogen-Free Measurements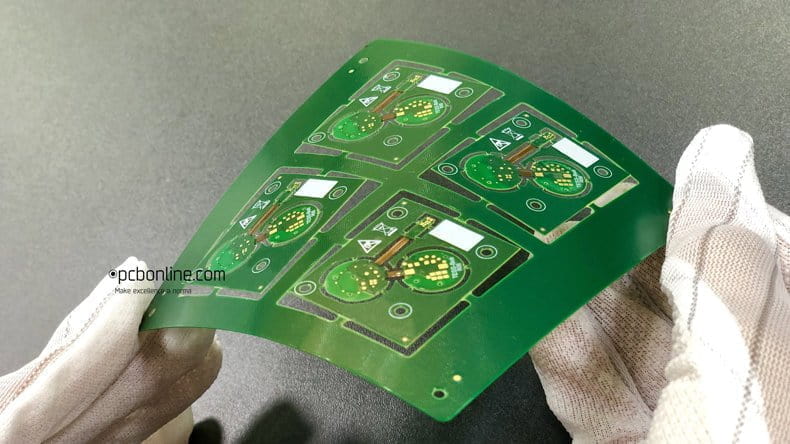 Halogen-free involves a wide range of aspects, not only materials but also the production process. The halogen-free PCBONLINE takes every measure to ensure halogen-free in PCB manufacturing, incuding quality control of materials to packaging.
Halogen-free PCB material supply—PCBONLINE requires the PCB laminates to be halogen-free. PCBONLINE requires all of the PCB material suppliers that it works with to meet PCBONLINE's strategy and product service requirements.
Components souricng—the purchasing department is required to note all halogen-free materials when placing orders, and the products must meet the halogen-free PCB legislation. Meanwhile, PCBONLINE provides customers with the RoHS and halogen-free SGS test report and MSDS composition list.
PCB/PCBA materials—all halogen-free PCB materials sent by suppliers must be labeled with halogen-free labels, and PCBONLINE confirms the supplier's certificate of conformity (COC). In addition, every batch of materials must be tested for halogen-free environmental protection.
PCB/PCBA production—each halogen-free PCB/PCBA order must be produced separately, and PCBONLINE divides different areas for different production processes. Materials in production areas must be separated to prevent mixing.
Packaging - the halogen-free PCB manufacturer PCBONLINE label according to the customer's requirements if there are any. If there are no extra packaging requirements, PCBONLINE labels "HF" in the outer box.
Warehousing - PCBONLINE divides the storage area of halogen-free PCB laminate and halogen-free materials to prevent mixing.
Halogen-Free PCBs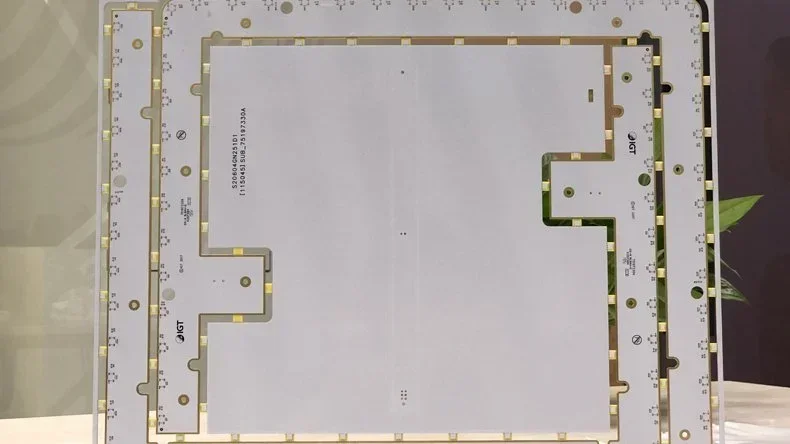 Halogen-free PCB/PCBA manufacturing process has no difference with other PCB/PCBA manufacturing but only the strict halogen-free management to materials and manufacturing process.
In halogen-free PCBs, the PCB laminates use the phosphorus (P) and/or nitrogen (N)-based flame retardant to replace the halogen-based flame retardant.
Compared with the PCBs that use the halogented flame retardants, halogen-free PCBs have these advantages:
Environment-friendly. When exposed to fire or recycled, halogen-free PCBs don't release toxic smoke.Lower thermal expansion coefficients (CTE), longer T-260/288 (time for delamination), and higher thermal decomposition temperature (Td).Lower water absorption and better thermal stability than halogen-based PCB due to the nitrogen-phosphorus redox resin.
PCBONLINE provides cost-effective one-stop halogen-free PCB manufacturing and assembly from prototypes to bulk production. If you need halogen-free PCBs, reach out to PCBONLINE by email at info@pcbonline.com.