Carbon Ink PCB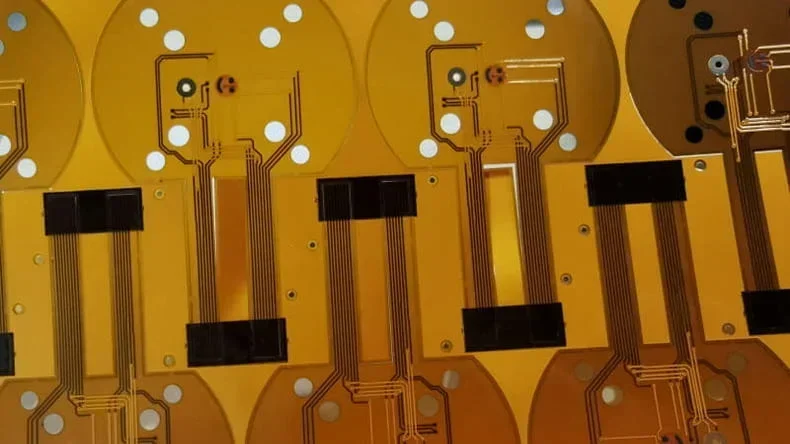 Carbon ink PCB is also called carbon oil PCB. It is a printed circuit board with conductive traces and/or surface finish plated with carbon ink.
Carbon ink is printed in the way of silk screen printing, but carbon ink is conductive. Its resistance includes high, medium, and low resistance.
On a carbon ink PCB, carbon ink pads are buttons or knobs that can withstand thousands of times of pressing or rubbing. The carbon ink plating on pads is extremely durable.
At the PCB manufacturer PCBONLINE, carbon ink can be printed on FR4 PCBs of any Tg, flexible PCBs, rigid-flex PCBs, ceramic PCBs, aluminum PCBs, copper base PCBs, etc.
Carbon ink PCBs can be single-sided, dual-sided, single-layered, double-layered, and multilayer.
Carbon Ink on PCBs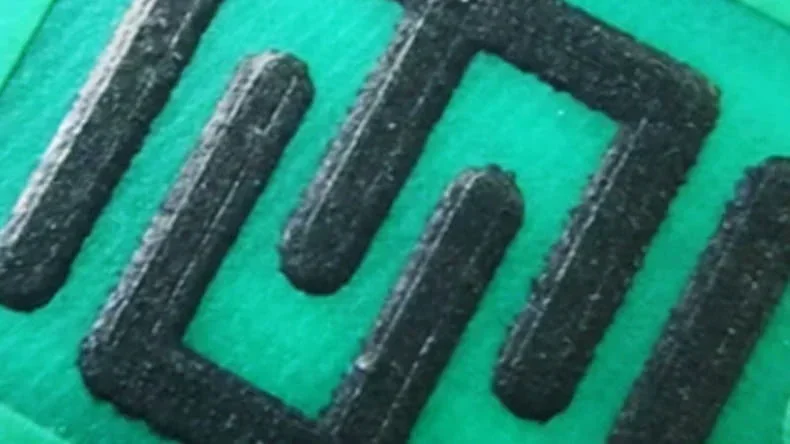 Carbon ink is a film printed, sprayed, or immersed on all or part of PCB traces. It is also a surface finish on PCB pads and acts as a resistor.
Besides the pure carbon ink surface finish, at the PCB manufacturer PCBONLINE, the carbon ink PCBs' surface finish can be immersion gold then carbon ink, or carbon ink then immersion silver/tin. Selective surface finishes are also available for carbon ink PCBs.
Resistance is a key feature for carbon inks, and you can determine the resistance of carbon ink on the PCB from the formula:
R = (Rho*L)/(B*H),
where Rho is the resistance of the carbon oil itself, L is the length of the carbon oil, B is the width of the carbon oil, and H is the height of the carbon oil.
Advantages of Carbon Ink PCBs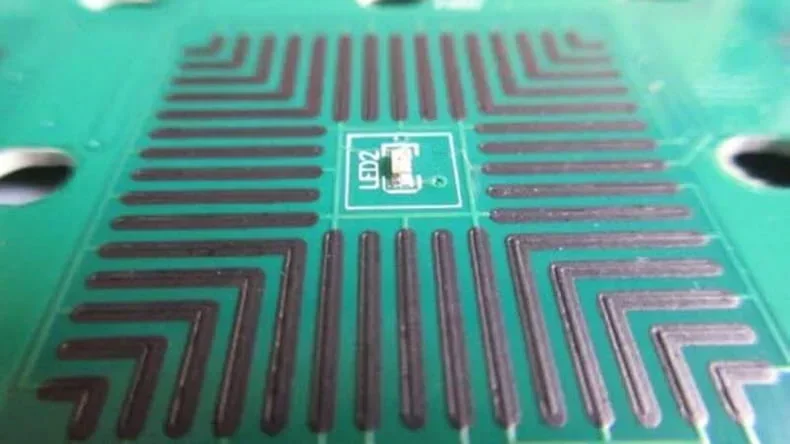 Carbon ink PCBs are usually used for buttons, panels, or knobs. Carbon ink PCBs have these advantages:
Carbon PCBs are much cheaper than most other PCBs, yet they have stable performance.Carbon ink has high wear resistance and can withstand thousands to millions of times of switches on and off.Carbon ink PCB printing is environment-friendly, and will not pollute the air, water, or soil.
If you need carbon ink PCBs, feel free to reach out to PCBONLINE by sending your Gerber to info@pcbonline.com. We provide one-stop carbon ink PCB fabrication and assembly with one-on-one engineering support throughout your project.