What is Copper Base PCB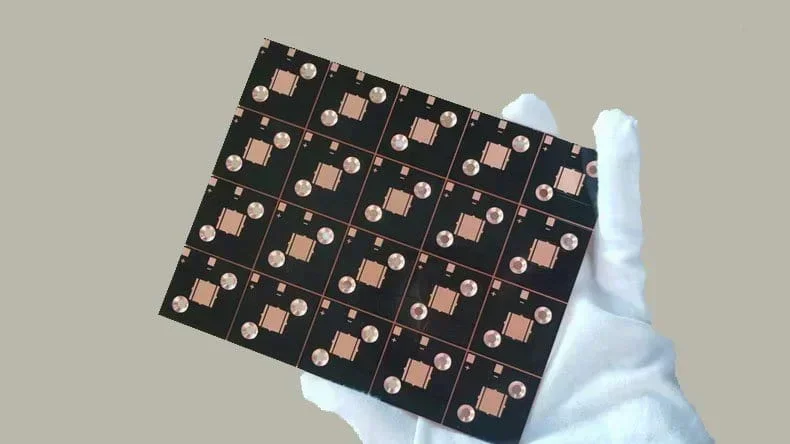 Copper base PCB, also known as copper core PCB, is a metal core PCB (MCPCB) that uses copper as the PCB substrate material.
According to the different PCB fabrication methods, there are regular and thermoelectric separation copper core PCBs.
Regular copper base PCB is similar to aluminum PCB. They are 1 to 4 layer MCPCB.
Thermoelectric separation copper core PCB uses the cutting-edge fabrication technology. The thermal is transferred directly from the components to the copper substrate. 1 to 8-layer copper core PCBs are accesible at PCBONLINE.
Copper base PCBs are used for high-power devices because of these advantages:
High thermal conductivity: the thermal dissipation rate of copper base PCBs is dozens of times larger than that of aluminum PCBs.Cost-effectiveness: the price of copper base PCBs are much lower than ceramic PCBs.Copper base PCBs can be designed to be HDI, hybrid-laminated, and circuit layers up to 8.
Copper Base PCB Vs Aluminum and Ceramic PCB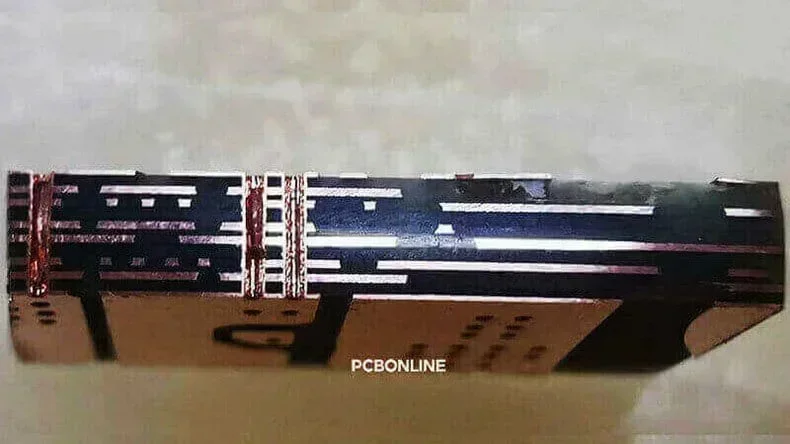 Copper base PCBs, aluminum PCBs, and ceramic PCBs are three types of PCBs used for high-thermal-conductivity devices. Below is a comparison among them.
Copper base PCB: the thermal dissipation rate reaches 398W/mK. The thermal dissipation f regular copper-based PCBs is 1W/mK to 8W/mK. 1 to 8-layer PCBs are available. The price is higher than aluminum PCB and lower than ceramic PCB.
Aluminum PCB: the thermal dissipation is 1W/mK to 9W/mK. 1 to 4 layers are available. The price is only $30/㎡ for bulk production.
Ceramic PCBs: the thermal dissipation of aluminum nitride PCB is 180W/mK; the thermal dissipation of alumina PCB is 20W/mK. 1 and 2 layers are available. Ceramic PCBs have the best thermal dissipation. The price is higher than copper base PCBs and aluminum PCBs.
PCBONLINE manufactures and assembles all the above high-thermal-conductivity PCBs and customizes the thermal dissipation of the PCB for your project. Please feel free to contact PCBONLINE by email at info@pcbonline.com.
Copper Base PCB Structure and Fabrication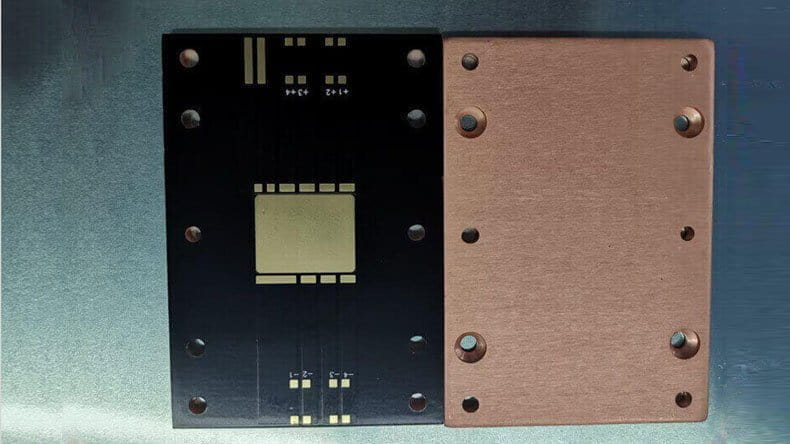 A copper base PCB insists of a copper substrate, polymer layers, and copper circuit layers.
Copper PCB substrate: the copper substrate is the mechanical support to the copper base PCB and conducts heat.Polymer layers: polymer composed of aluminum oxide and silicon powder filled with epoxy resin. Polymer layers are between the copper substrate and circuit layers. They insulate different copper layers.Copper circuit layers: circuit layers of copper base PCBs require to withstand large currents. The copper thickness usually ranges from 35μm to 350μm.
In regards of copper core PCB fabrication, it is similar to aluminum PCB fabrication. After generating circuits on the copper core, we laminate alternating layers of polymer and copper on the core and generate circuits on the copper layers.
Besides, PCBONLINE can achieve hybrid lamination of copper base PCB with other materials and use thermoelectric separation technology for copper core PCB fabrication.