One-Stop PCB Assembly Services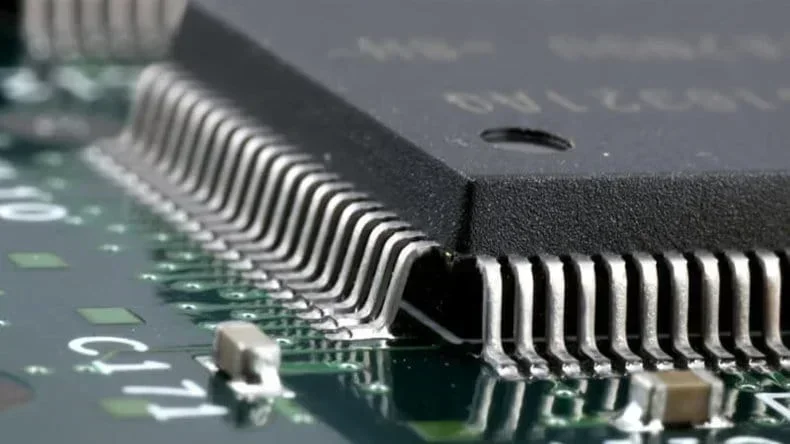 Printed circuit board assembly, or PCB assembly, is a process of mounting electronic components onto the PCB to make it a PCBA, which is a module that can further assemble with other parts to be an end product or system.
PCB assembly services are also known as electronic assembly services, circuit board assembly services, or circuit card assembly services.
PCB assembly services play a pivotal part in the electronics industry, as PCB assembly involves PCB assembly companies, original equipment manufacturers (OEMs), component suppliers, and PCB material suppliers, and all electronic products demand PCB assembly. At PCBONLINE, the PCB assembly services include:
PCB fabrication: PCBONLINE provides PCB manufacturing of any kind from prototypes to bulk fabrication, such as FR4, flexible, rigid-flex, ceramic, MCPCBs, etc. All you need is to send your Gerber.
SMT (surface-mount technology) assembly: SMT is an automatic PCB assembly process. It includes solder paste printing, SPI (solder paste inspection), placing SMDs, x-ray inspection, visual inspection, reflow soldering, and AOI (automatic optical inspection).
THT (through-hole technology) assembly: THT is a half-auto PCB assembly process. The THT components are inserted through holes by hand or machine, and then the PCBA is preheated and wave-soldered. At PCBONLINE, we use the German Ersa selective wave soldering machines to ensure soldering quality.
FAI (first article inspection): PCBONLINE offers the FAI for PCB assembly. We manufacture 5 PCBAs and randomly pick up 1 piece to inspect every component on it. After that, an FAI report is generated for review. Only with your approval, shall we start massive PCBA manufacturing.
Functional testing: This is a power-on self-test. The PCBAs are put on a jig one by one to test their functionalities. At PCBONLINE, the functional test is only $0.075 per piece and is free for massive PCBA manufacturing.
Value-added services: In the PCB post-assembly stage, PCBONLINE provides complete value-added services until you receive finished products, including:
Conformal coating: PCBAs are coated with urethane/polyurethane to protect the boards from dust, moisture, chemical, vibration, and high temperatures and lengthen the lifespan. At PCBONLINE, we adopt the electrostatic spraying method for conformal coating, which achieves the best flatness.IC programming: IC programming means downloading a program into the ICs. At PCBONLINE, we don't collect your program information. If you want, we can buy a temporary Aliyun account for you to transfer your program to the ICs directly without downloading it to our computer.Burn-in test: A burn-in test is also called a thermal aging test. In a programmable temperature chamber, the PCBAs continuously work for 48 to 168 hours to see whether they are reliable for long-time working.Box-build assembly: Box-builds are the end products. We can assemble the PCBAs with enclosures and label them in your brand. All you need is to send us your enclosure design which matches the PCBA.
Printed Circuit Board Assembly Tests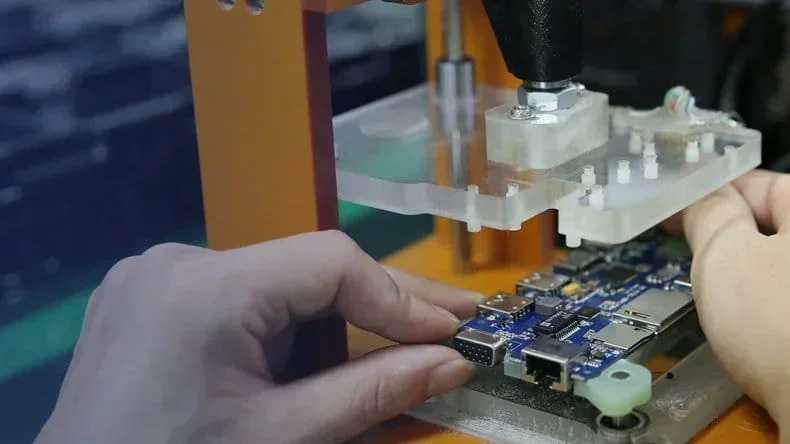 Circuit board assembly testing covers on-line PCBA tests and PCBA tests in the post-assembly stage. The EMS PCBA manufacturer PCBONLINE has a rigorous QA system with comprehensive PCBA tests.
SPI (solder paste inspection): SPI happens after solder paste printing on PCBs and before SMDs placing on boards. An SPI machine scans the solder paste and compares its shape, size, thickness, and position with the pre-input parameters. The solder paste thickness must fall within the range of ±0.03mm of the SMT stencil thickness.
X-ray inspection: If PCBs are mounted with BGAs, they should be x-ray scanned before reflow soldering. An X-ray machine inspects connections between the PCB and BGAs to ensure solderability.
AOI (automatic optical inspection): After reflow soldering, an AOI machine scans the PCB/PCBA surface and compares it with the pre-input parameters to detect PCBA defects, such as solder bridges, voids, tombstones, etc. At PCBONLINE, the AOI is 3D, which covers more surfaces than the 2.5D AOI.
Visual inspection: Before reflow soldering and after wave soldering, and before and after wave soldering, there are QC members who visually check the PCBA carefully to further ensure the quality.
Application simulation test: After the PCBA is installed with the enclosure to be a box build assembly, we simulate its use environment and let it work for a long-time period to check its working effect.
One-Stop PCB Assembly Company PCBONLINE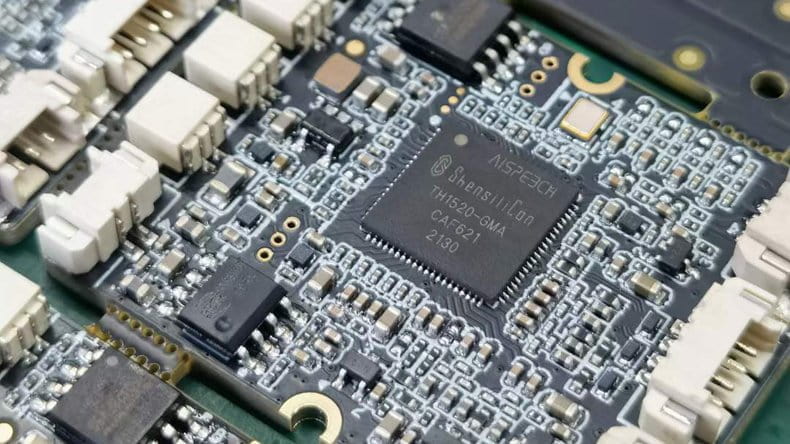 PCBONLINE is a PCB assembly manufacturer, whose advanced PCB assembly factory is located in Shenzhen. It provides PCB fabrication, component sourcing, PCB assembly, and PCBA value-added services.
The PCB assembly company PCBONLINE serves original equipment manufacturers (OEMs), research institutes, and business makers around the world. For more than 24 years, we have had rich experiences in PCB assembly for automotive, industrial, defense, medical, computing, communications, agricultural, and consumer electronics.
Its one-stop PCB assembly services cover the free PCB design for manufacturing (DFM) and test (DFT), PCBA design for assembly (DFA), and box build design for excellence (DFX).
PCBONLINE's electronic manufacturing service (EMS) factory for PCB assembly is dust-free. Every process has a group member specialized in spot check quality control (QC), which is independent of our QC system to prevent poor quality PCBAs.
If you need high-quality and affordable PCB assembly, you can send your Gerber, BOM, and pick-and-place file to info@pcbonline.com to quote.