Why Trust PCBONLINE? - See Our Various Quality Standard Certifications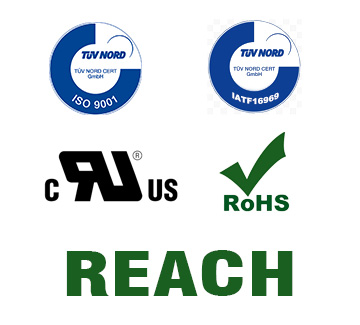 Overview of PCBONLINE's Certificates
A good PCB supplier has its factories and certificates, that's why we are a reliable manufacturer. PCBONLINE is compliant with ISO 9001, IATF 16949, REACH, RoHS, and UL standard certifications. On this page, you can take a look at the certificates of our PCB factories located in Jiangxi province and Jiangsu province in China.
Why Choose PCBs/PCBA from PCBONLINE?
• Our factories are ISO, IATF, REACH, RoHS, and UL certified.
• We are good at advanced circuits and can manufacture and assemble any printed circuit boards.
• You can track the production status in our customer system and have 100% control of every detail.
• Our experts read and check your Gerber, BOM, and other documents carefully before production to make sure a wonderful result.
• We provide free DFM/DFT/DFX report to you, and we support PCB prototyping, which ensures the quality of mass production.
• You can expect cheap PCBs and PCBA of exceptional quality once you work with us.