Printed Circuit Board Assembly Definition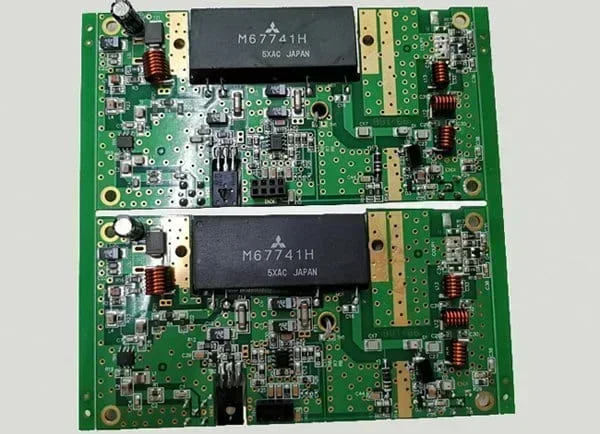 A printed circuit board assembly (PCBA) is a finished electronic board mounted and soldered with all components and cables it requires. Copper circuit layers engraved in the non-conductive FR4, polyimide, ceramic, or insulated metal substrate interconnect by PCB vias. And they connect with the components by surface mount technology (SMT) on PCB pads or by through-hole technology (THT) in plating through holes.
PCBA Technologies: SMT vs THT
SMT and THT technologies are the two mainstream PCB assembly technologies.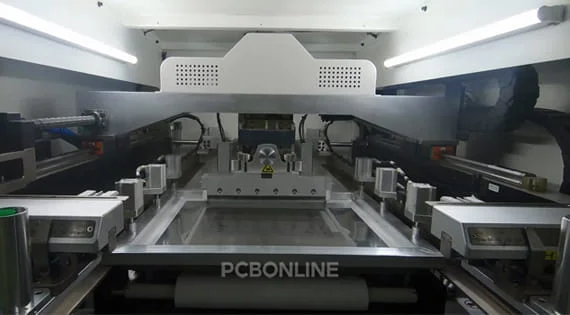 SMT describes surface-mount devices (SMDs) with short pins or solder balls automatically placed and soldered. The procedure includes solder paste printing, solder paste inspection, placing SMDs on PCB pads, x-ray inspection for BGA solder balls, visual inspection, reflow soldering, and on-line automatic visual inspection (AOI).
If the PCB's surface finish is OSP, or if the PCB is double-sided, it's better to change the regular reflow soldering to nitrogen reflow.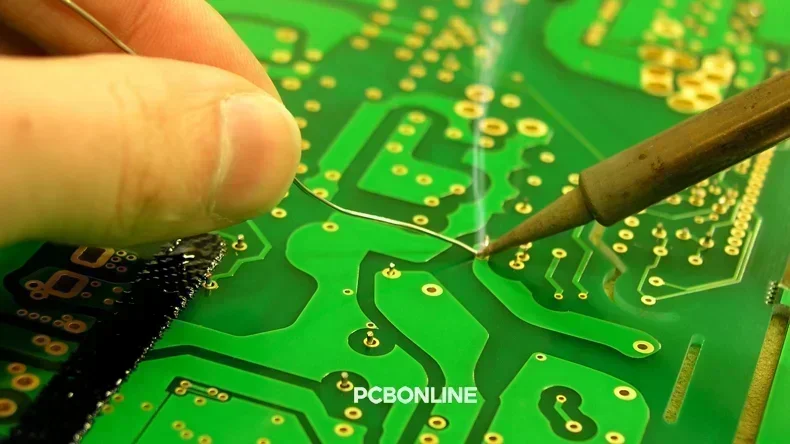 THT describes THT components with relatively long pins inserted in the through holes and soldered. The procedure includes through-hole component insertion, wave soldering, and QA.
If THT components on the PCBA have different soldering temperature requirements, it's better to change the regular reflow soldering to selective soldering.
In the PCB assembly process, SMT happens before THT.
Note
For
flexible PCB assembly
, the PCB should be fixed on a jig to be assembled so that it won't shift or flip during the assembly process.
Post-PCBA Tests and Services
After SMT and THT, a PCBA is made. To make a PCBA the end product or reliable part of a system, you can have the below extra tests and value-added services from your PCBA supplier before delivery.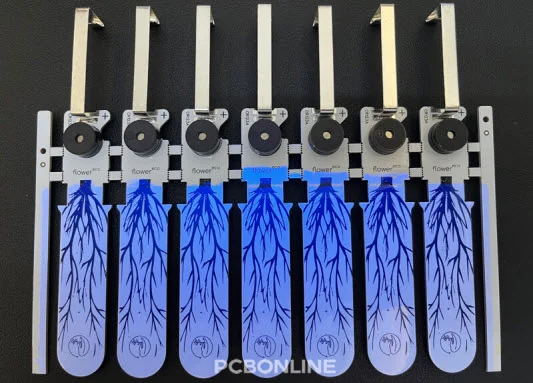 Conformal coating - applying urethane/polyurethane coating on the finished PCBA to extend its lifespan and strengthen its ability to withstand harsh external environments.
Functional testing - using a jig to inspect the PCBA functionalities to make sure the circuit assembly works.
IC programming - transferring a program from the computer or the cloud in the IC on the PCBA.
Thermal aging - powering on the PCBA to let it continuously work for 48 hours or more to make sure its performance in long-term heat exposure.
Box-build assembly - installing the mechanical enclosure to the PCBA to make it a box-build and labeling it.
FAQ 1. What things are needed for manufacturing PCBA?
Printed circuit boards and electronic components are needed for printed circuit boards.
What do you need to do? You need to design the PCB and generate the Gerber file. And you will make the BOM (a sheet of all the electronic components for PCBA). Please send the Gerber and BOM to info@pcbonline.com to get a quote. If possible, please also attach the pick-and-place file and 3D drawing of the PCBA. This can help your PCBA manufacturer understand the assembly effect you need.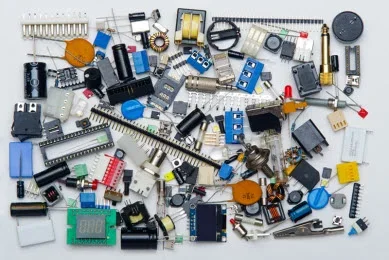 As for the PCBA manufacturer, they will manufacture the PCBs first. During PCB fabrication, they also fabricate SMT stencils for solder paste printing. They source all electronic components, including passive and active components, for printed circuit board assembly. With all materials, they assemble the printed circuit boards and later deliver the PCBAs to you.
FAQ 2. How long will a printed circuit board assembly project take?
The PCBA project period is mainly determined by how long the components sourcing takes.
It takes the one-stop PCBA manufacturer PCBONLINE about 15 days to 3 weeks to source all components from original factories and direct suppliers. For expedited PCBA orders, the project period is only 5 to 7 days, including PCB fabrication, component procurement, PCBA first article inspection, and PCBA batch production.
FAQ 3. What will the manufacturer do to prevent scratches or damages to the PCBAs?
Before, during, and after the PCB assembly process, the printed circuit board assemblies are transferred from here to there. How to prevent scratches on the boards and bumps to electronic components on the PCBA?

During PCB assembly, the PCBA panels are placed on the shelves piece by piece without any touch.
After PCB assembly, an automatic PCB depaneling machine splits the printed circuit board assemblies to be single from the panel. The PCBAs are placed separately in the foam sponge grids before packaging in the boxes.
Where to Have Printed Circuit Board Assemblies Manufactured under One Roof
To have printed circuit boards manufactured and assembled, have your project manufactured at PCBONLINE. PCBONLINE is an ISO-certified electronics manufacturing services (EMS) manufacturer, with two large advanced PCB manufacturing bases and one PCB assembly factory.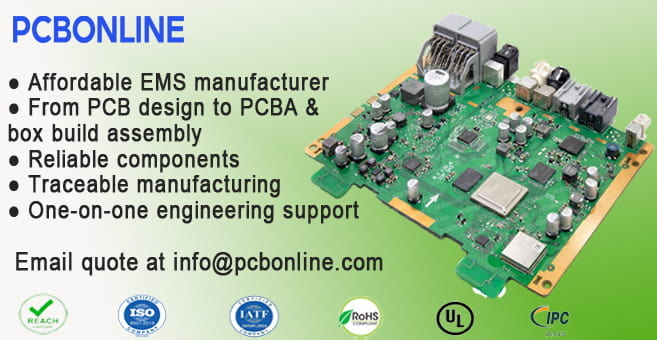 From PCBONLINE, you can have printed circuit boards fabricated, assembled, value-added, and box-built from prototypes to bulk fabrication. If you don't have a PCB or box-build enclosure design, the CAM engineer from PCBONLINE can help design for you, even including the manual. PCBONLINE has many benefits in printed circuit board assembly:
Fine-pitch PCB assembly for HDI PCBs and BGA PCBs, the finest pitch is only 0.05mm.
Printed circuit board assembly following IPC-A-610 Class 2 and 3 standards.
PCBONLINE's PCB and PCBA manufacturing is certified with ISO 9001:2015, IATF 16949, RoHS, REACH, and UL, and the electronic components are sourced from original factories and audited direct suppliers having long-term collaboration.
Affordable PCBA prices thanks to independent EMS manufacturing. And transparent printed circuit board quotes without any hidden items.
One-on-one engineering support and customer services throughout your project.
Printed circuit board assemblies used for medical, military, communication, industrial, automotive, consumer electronics, and research institutes can all be manufactured from PCBONLINE. If you want printed circuit board assemblies, please send your inquiry to by email to info@pcbonline.com.
Applications of Printed Circuit Board Assemblies
PCBAs are semi-products of every modern electrical product and system.
Automotive electronics
Printed circuit board assemblies are used in the electrical systems of vehicles, such as the lighting system, GPS system, and sensors for the ABS, brakes, and steering. Electric vehicles (EV) and hybrid electric vehicles (HEV) apply more printed circuit board assemblies especially. For example, the lithium battery of EVs and HEVs applies FR4 printed circuit board assemblies to connect the battery units, flexible printed circuit board assembly as the cover to collect status information of the battery units, and the FR4 printed circuit board assembly as the battery management system to control the working status of the battery.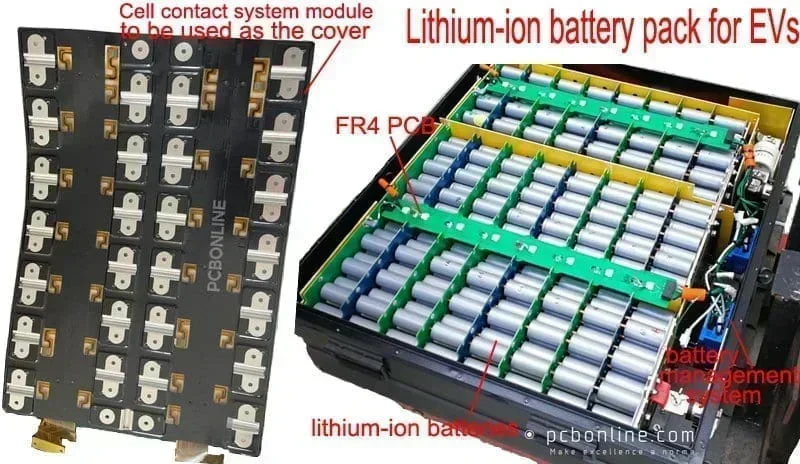 High-power electronics
Printed circuit board assemblies find applications in high-power electronics, such as COB LED lights, grow lights, flood lights, charging piles for EVs and HEVs, power supplies, photovoltaic batteries, etc. For high-power applications, thermal management is critical, and their printed circuit boards are aluminum PCBs, copper-base PCBs, aluminum nitride PCBs, or aluminum oxide PCBs.
Medical and military electronics
Like automotive electronics, medical and military electronics require high reliability and a long lifespan. Medical printed circuit board assembly fabrication follows the ISO 13485:2016, IPC-A-610 Class 3, and FDA regulations. Military printed circuit board assembly follows MIL-STD standards, and all electronic components should be military-grade. Medical printed circuit board assemblies are used for endoscopy equipment, surgical lights, monitors, ultrasound machines, etc. Military PCB assembly is used for satellites, spaceships, rockets, radars, missiles, airborne, etc.
Communication and consumer electronics
Printed circuit board assemblies used for communication and consumer electronics follow IPC-A-610 Class 2 or Class 3 standards. They find applications in smartphones, servers, routers, computers, cameras, TVs, air conditioners, electronic door locks, etc.
Conclusion
Printed circuit board assembly or PCBA is the assembled printed circuit board. It supports and connects the whole circuits and achieves electrical functions. SMT and THT technologies are used for printed circuit board assembly. After PCB assembly, conformal coating, IC programming, functional testing, and thermal aging can be conducted to add values to the PCBA. Finally, the PCBAs can be installed with enclosures to be the box builds. For any or all of these services to printed circuit board assembly, you can work with PCBONLINE to realize your design into success.
© This article is an original work of the PCBONLINE team. Please indicate the author PCBONLINE if you reprint. If the article is reproduced without permission or indicating the author's source, PCBONLINE reserves the right to investigate the infringement.
GET A FREE QUOTE
File Upload