ODM stands for original design manufacturing or original design manufacturer, which means a company designs and manufactures electronic products according to the requirements of its clients.
In recent years, the fabrication price of electronic products has always been lifting mainly due to the soaring active component prices, especially IC chips. Plus the designing fee, you may have been worried about your limited project fabrication budget. But no worries! You have chances to access the most affordable ODM services using self-developed components.
The advanced PCB OEM manufacturer PCBONLINE has cooperation with two design companies to provide you with ODM manufacturing. Our two partners provide R&D to meet your application specifications and fabricate active components developed by themselves.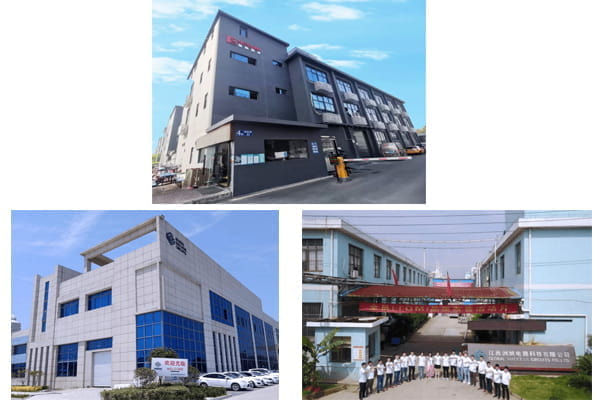 You can check out their self-developed IC chips below, including half-duplex transceivers, high-speed interfaces, radio-frequency modules, and MCU series chips. These active components, created in China, can be effective alternatives to those expensive chips in mainstream brands such as ST.
You can order ODM manufacturing from us based on the self-developed active components. Our partners now have ready-to-use solutions and products for defense systems, forest fire prevention, and water meters. If you want ODM manufacturing for electronic uses using these affordable chips, you can email us at info@pcbonline.com.
McM485 Half-Duplex Transceiver
McM485 is a half-duplex RS-485 transceiver. This product uses a swing limiting driver, which can significantly reduce EMI and reflection caused by the improper terminal matching cable and can achieve error-free data transmission of up to 10Mbps.
McM485 has a built-in failure protection circuit to ensure that the output of the receiver is in a logic high-level state when the input end of the receiver is in an open circuit or short circuit. The input impedance of the receiver is 1/8 unit load, which allows up to 256 transceivers to be connected to the bus to realize half-duplex communication.
McM485 can be the perfect functional alternative to MAX3485, SN75176, and ADM3064E, which has a better price and LT.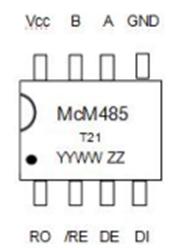 Product features:
Built-in failure protection circuit
Low power consumption & swing rate limitation
Support 3.3V and 5V system
Maximum transmission rate up to 10Mbps
Up to 256 transceivers can be connected to the bus
Input and output pins have ±15kV contact discharge protection capability
Comply with IEC 61000-4-2 standard
Our ODM Design Partner - Wuxi Crystal Source Micro
Wuxi Crystal Source Micro Co., Ltd. is an integrated circuit design company, specializing in the design, testing, and sales of high-performance analog and digital-analog hybrid integrated circuits and special discrete devices. The company is located in the National Wuxi High-tech Industrial Development Zone, with its own factory area of more than 40000 square meters.
CSC1040 interface
CSC1040 is the interface between the controller area network (CAN) protocol controller and the physical bus. It is mainly used in high-speed applications of automobiles, while its speed can reach to 1Mbaud. CSC1040 provides a differential sending function for the bus and a differential receiving function for the CAN controller.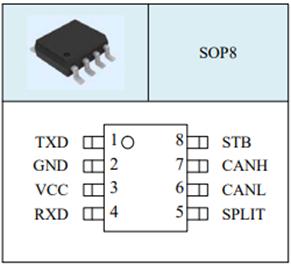 Main features of CSC1040:
Fully comply with IOS11898 standard
High speed (up to 1Mbaud)
Electromagnetic radiation (EME) is very low
The differential receiver has a wide common-mode range and can resist electromagnetic interference (EMI)
The transceiver in the state of no power on will be separated from the bus (zero loads)
Input stage complies with 3.3V to 5V devices
The standby mode with extremely low current consumption has the function of wake-up (remote) via the bus
If split terminals are used, the voltage source can stabilize the hidden bus level (further improve the EME)
At least 110 nodes can be connected
TXD explicit timeout function for sending data
Protect bus pins under transient vehicle environment
Resist short circuit between the bus pin and SPLIT pin to the power supply and ground
Thermal protection
MCM78SPI wireless module
MCM78SPI wireless module is a radio frequency module based on LORA technology. It is a high-performance wireless transceiver of the Internet of Things. Its special LORA debugging mode can greatly increase the communication distance and can be widely used in the short-range wireless communication field of the Internet of Things on various occasions.
It has the characteristics of small size, low power consumption, long transmission distance, strong anti-interference ability, and so on. According to the actual application, there are a variety of antenna schemes to choose from.
The functional features of this module are as follows:
Working voltage: 1.8V~3.7V
Working frequency band: 410MHz-525MHz
Transmitting power: 19±1dBm (max)
Ultra-high reception sensitivity: -136±1dBm (@ 250bps)
Ultra-long effective communication distance: 5Km@250bps (open distance)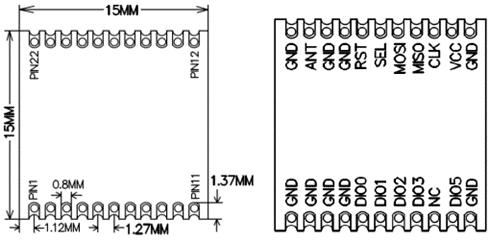 In the MCM78SPI wireless module, spread spectrum technology is used for communication. In the same urban and industrial application environment, the performance is better than that of RF products working with traditional modulation methods (FSK, 2-FSK, 4-FSK, GFSK, PSK, ASK, OOK, etc.). In the harsh noise environment (near strong interference sources such as meters and motors, and natural shielding environments such as elevator shafts, mines, and basements), the advantages are particularly obvious.
Besides the other metrics, the MCM78SPI wireless module has these features:
High confidentiality: the LoRa modulation mode is adopted, and traditional wireless devices cannot capture and analyze it.
High concealment: normal communication can still be achieved when the average power in the band is lower than the bottom noise.
Good capability: LoRa modulation mode is adopted, and FSK, GFSK, and OOK traditional modulation modes are compatible and supported.
Low power consumption: receiving current ≤ 13mA, Sleep current ≤ 1uA. The CAD function is provided to separate calculation from signal reception and further optimize wake-up window power consumption (the calculation current is about half of the received current).
Support hardware frequency hopping (FHSS). Combined with LoRa's spread spectrum technology, the MCM78SPI wireless module achieves ultra-strong communication concealment and security. SPI communication interface: can be directly connected to various single-chip computers for use, and software programming is very convenient.
Our ODM Design Partner - China Key System & Integrated Circuit CO. LTD
The MCU business unit of China Key System & Integrated Circuit CO., Ltd. focuses on the research and development, production, and sales of 32-bit MCU chips. At present, the MCU business unit of CKS has successfully completed the design and promotion of hundreds of MCU products and has supplied multiple series of MCU products based on ARM Cortex-M0, Cortex-M3, and Cortex-M4 cores in batches. Some models have passed the AEC-Q100 vehicle specification certification to meet the needs of customers and the various application scenarios in multiple fields and levels of the market.
MCU series chips
CKS32F103xC enhanced MCU series
CKS32F103xC enhanced MCU series uses high-performance ARM® Cortex™- the M332-bit RISC core, with the operating frequency of 144MHz, built-in high-speed memory (up to 512K bytes of flash memory and 96K bytes of SRAM), richly enhanced I/O ports and peripherals connected to two APB buses.
It includes 3 12-bit ADC, 4 general-purpose 16-bit timers, and 2 PWM timers. In addition, it includes standard and advanced communication interfaces - with up to two I2C interfaces and three SPI interfaces, two I2S interfaces, one SDIO, five USART interfaces, one USB interface, and one CAN interface.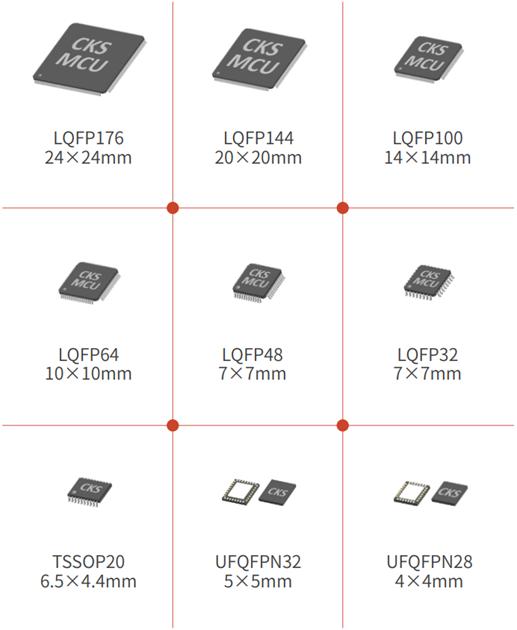 CKS32F407xG/CKS32F417xGMCU series
CKS32F407xG/CKS32F417xGMCU series uses high-performance ARM® Cortex™ - the M432 bit RISC core that operates at 168MHz, and Cortex™ - The M4 core that contains a floating-point operation unit (FPU). It supports DSP instructions and memory protection (MPU) to strengthen applications' security.
The MCU series chips can directly replace the expensive STM32 series of ST without changing the built-in program.
ODM Applications Based on the Self-Developed Active Components
ODM serves original equipment manufacturers (OEMs), business makers, and research institutes, especially those companies that have their brand and specialize in sales but lack R&D and manufacturing capabilities. ODM manufacturing can be used in every electronic field. There are the below ready-made solutions our partners created using their self-developed IC chips.
Civil air defense system
Our partners have designed and made the ODM samples to be used in the defense system. You can contact us to try our ODM services. There are self-developed LoRa gateways, oxygen sensors, carbon dioxide sensors, atmospheric pressure temperature and humidity sensors, inclination sensors, and fan control terminals.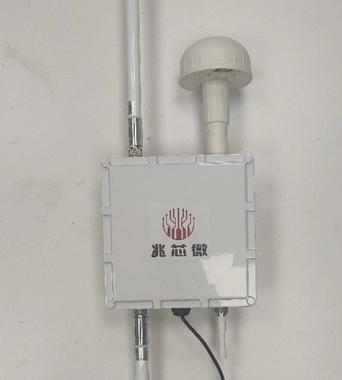 Our partners have designed and made the ODM samples to be used in the defense system. You can contact us to try our ODM services. There are self-developed LoRa gateways, oxygen sensors, carbon dioxide sensors, atmospheric pressure temperature and humidity sensors, inclination sensors, and fan control terminals.
Forest fire prevention
There are the independently developed LoRa gateway, gateway relay, and forest fire protection temperature sensors, which can be used for forest fire prevention.
The sensor data can be directly sent to the gateway through LoRa for a short distance and can be sent to the gateway through the gateway relay for a long distance. The maximum visible distance is 5 kilometers. A single gateway plus relay can monitor sensors with a radius of 10 kilometers. The temperature data can be sent to the cloud through 4G. If the local 4G network signal is not good, the data can also be sent through Beidou Satellite System.
Water meter
Based on LLCC68's self-developed concentrator and water meter module, the power consumption of the water meter module is very low, and the single service life can be up to 6 years without replacing the battery.
There is also a valve control function, which controls the switch of the water meter. The water meter module also supports the relay function so that a single concentrator can control more modules. A single concentrator can read and control 1000 water meter modules. It supports multiple functions, such as a network to read water meter data, independently read data of a water meter, control water meter valves, etc. Certain cloud platforms, application data, and payment data could be very important and valuable.
Affordable ODM Manufacturing with Self-developed Alternates Components
PCBONLINE is an OEM manufacturer providing advanced PCB fabrication, PCB assembly, and value-added services. Now, it coordinates with the above two IC design and fabrication partners to provide you with ODM manufacturing.
PCBONLINE has two advanced PCB manufacturing bases and one PCB assembly factory. It can independently complete the whole PCBA and box-build manufacturing process and reduce the project fabrication cost with the optimum PCB design.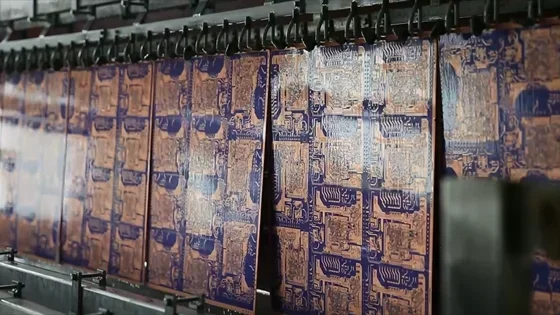 The two partners of PCBONLINE, develop and fabricate the above active components, and design to integrate circuits and products.
Together, we can provide you with ODM manufacturing.
By working with PCBONLINE for ODM manufacturing, you can enjoy the benefits of:
On-the-shelf solutions above and one-on-one design solutions using our self-developed active components.
One-stop PCB fabrication and assembly from prototypes to bulky production for OEMs, research institutes, and business makers.
One-on-one engineering support throughout your project and free samples for bulky production. Most affordable ODM manufacturing price with self-developed active components and source factory electronic manufacturing.
Relying on the EMS factory for PCBA manufacturing, PCBONLINE sources components directly from component factories and first-class suppliers we have audited.
Comprehensive testing and services after the PCB assembly, such as IC programming, thermal aging, conformal coating, and box build assembly.
PCBs and PCBA from PCBONLINE are certified with ISO 9001:2015, IATF 16949, RoHS, REACH, IPC, and UL standards.
The self-developed active components are cheaper than mainstream ICs in the market. If you don't want these components for the above applications but for others, you can contact PCBONLINE to know if the critical components of your expected application can be replaced by these alternative components. If you need ODM manufacturing, electronic components, or PCB/PCBA manufacturing, contact PCBONLINE by email at info@pcbonline.com.
Conclusion
Different from OEM manufacturing, ODM manufacturers develop active components and design products to meet clients' expected product specifications. PCBONLINE's two partners provide self-developed active components and ODM solutions, and PCBONLINE provides one-stop PCB and PCBA manufacturing. By working with PCBONLINE, you can order ODM manufacturing from IC fabrication, circuit, and product designs, to PCBA and end-product manufacturing with ISO-certified quality at the most competitive costs.
© This article is an original work of PCBONLINE. Please indicate the author PCBONLINE if you reprint. If the article is reproduced without permission or indicating the author's source, PCBONLINE reserves the right to investigate the infringement.
GET A FREE QUOTE
File Upload