For hardware engineers, it is a must to find alternative components when the original electronic part is in shortage or too expensive.
Finding alternative electronic components that meet the application demand saves your budget and smoothes the project going forward. Dive to see how to find alternative components or parts in this blog.
What are Alternative Components
First, let's understand what an alternative component is.
Alternative components, or alternate components, are materials or components that are substitute parts that can replace the original or genuine components in a program.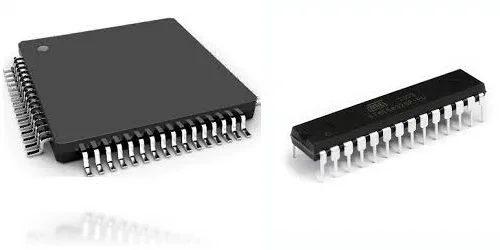 The top requirement for an alternative component is that the functionality and certification are identical to the original part.
We find alternative components for quite a few reasons, including affordability, accessibility, precise needs, and design improvements.
In recent years, the electronic and electrical industry has witnessed production reduction or suspension of some components, security risks of electronic parts that are difficult to verify, import restrictions of military and aerospace components, and delivery delays due to the rare components.
Besides, we all know that in the cost items of a PCBA, electronic components take up the largest portion. To reduce the fabrication cost, we can replace the expensive components with more affordable parts without function and quality sacrifice.
How to Choose Alternative Components
Before choosing a model as the alternative to the original part, you must figure out what you demand for the component.
Take a microcontroller as an example. We need to know the input voltage range, I/O quantity, and various peripheral requirements (12C, SPI, USART, CAN).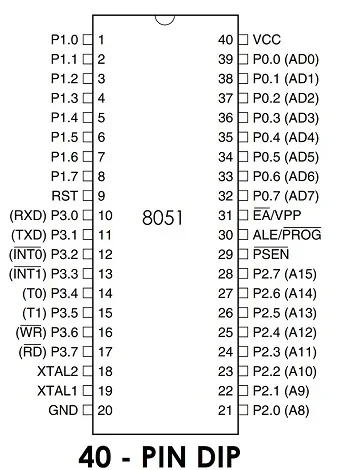 After figuring out the specification requirements of the alternative components, the next step is to find an appropriate component.
Carefully observe the opportunity models that are provided on your search effects. These substitutes are generally divided into some smaller classes, together with made-in-China or other countries, and same-logo substitutions.
Based on criteria like logo desire, US of origin, and rate concerns, those distinctions can help you lessen your list of options.
Your substitution needs, which can be divided into exceptional substitution degrees, should be considered when picking the ideal alternative parts:
Same or similar functions
Using an alternative component functionally the same as the original, the replacement can be without giant design modifications.
If the substitute has the exact capabilities as the original one, it is okay. As long as its function is comparable, it can be appropriate for use with some suitable change or customization.
When your system or project's capability is flexible, the alternative component doesn't have to have the same functionality as the original one, they can just be similar.
Pin to pin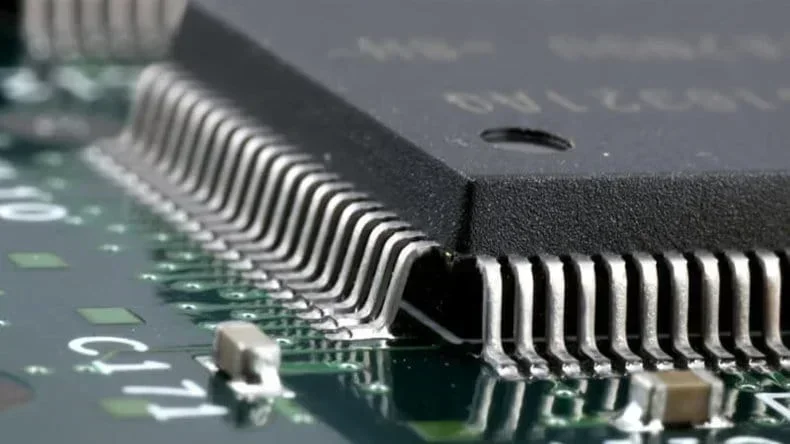 If an opportunity part has the same pin layout or footprint as the original one, it makes the alternative easier without widespread modifications in your design. It is beneficial for simple substitutions.
Here are the criteria for choosing alternative components.
Decide what you care most
Find out what you care about in an alternative component. Cost breaks, availability issues, overall performance improvements, or particular undertaking requirements are a few common justifications.
Specifications and compatibility
Ensure the alternate component satisfies or exceeds the original part's specs. Check that it is well matched with the modern gadget or design.
Compatibility with the environment, mechanics, and energy are all blanketed.
Availability and lead time
Verify the lead time and availability of the alternative part from the electronic manufacturing service (EMS) provider.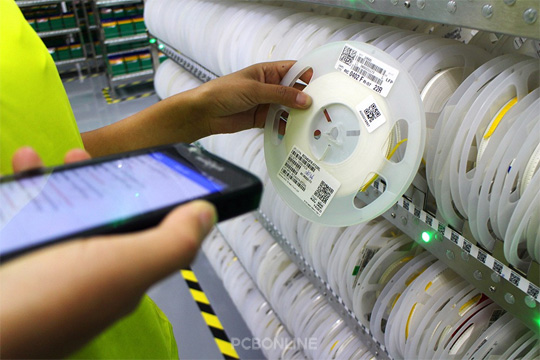 An alternate part has to be effortlessly on hand and should not notably slow down your venture.
Quality certifications
Alternative components must have the conditions, protection approvals, and great certifications required for the program. Particularly crucial in fields like healthcare, aerospace, and the automobile enterprise.
Documentation and traceability
Keep thorough information on the alternate component, such as specs, dealer information, and justifications. This documentation is beneficial for future reference and traceability.
Reliability assessment
Consider the dangers that could arise from the use of alternate components, together with their reliability over the long term, compatibility problems, and the effect on warranties or certifications.
An alternate part should meet the requirements and be appropriate for the supposed use. To ensure that they do not impair the end product's performance, alternate parts should show an equal degree or greater reliability than the authentic components.
Regulatory compliance
Verify that the alternate part satisfies all relevant certification necessities, safety laws, and enterprise standards.
Communication
To ensure a smooth transition, inform all necessary events—consisting of engineers, designers, and project managers—of the change.
Benefits of Alternate Components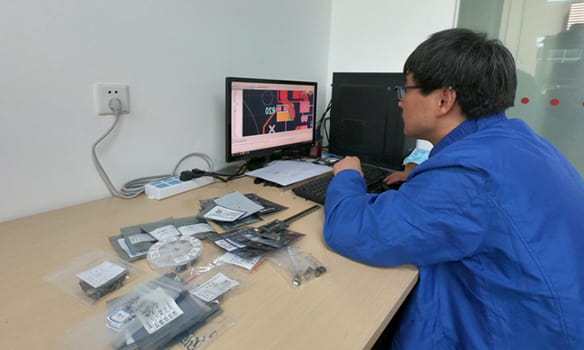 Alternative components have the same functions and certification as the original parts, what's better, the price can be lower. The benefits of them include:
Cost savings
In comparison to the authentic components, substitutes are frequently more low cost, which lowers manufacturing fees. This may be critical in projects with tight budgets or high-extent production.
Time savings
If the authentic components are scarce, the sourcing time is long. Alternative components can help save production delays and keep projects on the agenda.
Customization
A gadget or product can be customized with alternative components to fulfill demands or performance specifications that the original part can't meet.
Risk mitigation
By using substitute components, you can reduce dependency on an unmarried supplier or source for important components. This lowers the chance of supply chain interruptions.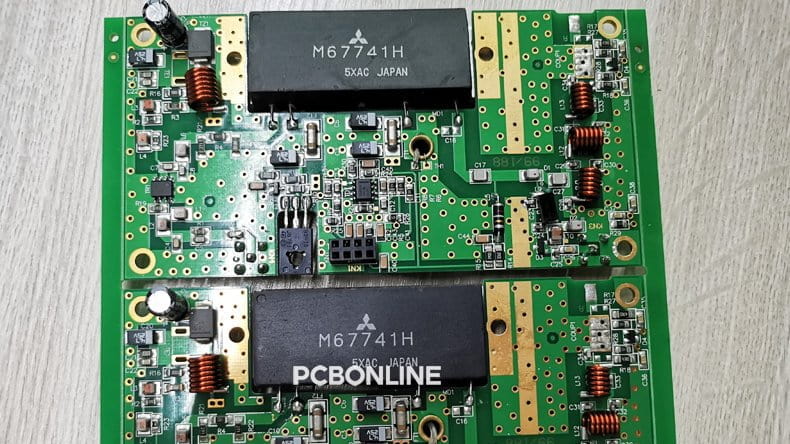 In the world nowadays, this is necessary, especially for defense, aerospace, automotive, and medical electronics.
Performance optimization
Alternative components can offer better compatibility or performance traits for an application.
Regulatory compliance
Alternative parts can assist in retaining compliance with enterprise requirements and safety legal guidelines.
If the original components stumble upon legal challenges or certification problems, try alternative parts.
Some Common Components and Their Alternative
Here, we list some commonly used electronic components and their substitutes. However, it is only for reference. If you come up with a need for alternative parts, it's suggested to talk to your EMS supplier with rich experience in finding alternate components.
| | | |
| --- | --- | --- |
| Original components | Alternative components | Application |
| Microchip PIC16F877A Microcontroller | Atmel ATmega328P Microcontroller | Embedded control systems |
| Texas Instruments LM741 Op-Amp | Signal amplification and processing | Analog Devices AD711 Op-Amp |
| Murata GRM188R61E105KA12D Ceramic Capacitor | KEMET C0805C105K8PACTU Ceramic Capacitor | General-purpose capacitors |
| Vishay IRF3205 Power MOSFET | Infineon IRF3710 Power MOSFET | High-power switching applications |
| NXP Semiconductors LPC1768 ARM Microcontroller | STMicroelectronics STM32F407 Cortex-M4 Microcontroller | Embedded systems and IoT devices |
| Panasonic ECQ-V1H104JL Polyester Film Capacitor | Nichicon UPM1H101MHD Aluminum Electrolytic Capacitor | Coupling and decoupling capacitors |
| ON Semiconductor 1N4148 Diode | Fairchild Semiconductor 1N914 Diode | General-purpose signal diodes |
| Murata BLM18PG221SN1D Ferrite Bead | TDK MMZ1608S601CT000 Ferrite Bead | Noise suppression in power lines |
| Texas Instruments LM7805 Voltage Regulator | STMicroelectronics L7805 Voltage Regulator | Voltage regulation in power supplies |
| EPCOS B32529C104K289 Film Capacitor | Kemet C0805C104K5RACTU Ceramic Capacitor | High-frequency RF capacitors |
| Vishay IR Receiver Module TSOP4838 | Panasonic IR Receiver Module PNA4602M | Infrared remote control systems |
| Broadcom HCPL-3120 Optocoupler | Toshiba TLP281-4 Optocoupler | Isolation and signal transmission |
| Maxim Integrated MAX232 RS-232 Transceiver | Texas Instruments SN75C232 RS-232 Transceiver | Serial communication |
| STMicroelectronics STM32F103C8T6 Microcontroller | NXP Semiconductors LPC1769 Microcontroller | Embedded systems and control |
| TDK ACT45B-510-2P-TL003 Filter Inductor | Murata BNX002-01 EMI Filter | EMI filtering and power supplies |
Platforms for Finding Alternative Components
If you want to find alternative components on your own, you can go to some easy-to-use platforms to seek out them. Below are some and their brief introduction.
Digi-Key's Cross-Reference Tool
Digi-Key is a distributor of small-quantity electronic components. It provides a cross-reference tool for alternative component finding.
How to Use
Visit Digi-Key's website.
Use the "Search" characteristic to input the model or part quantity of your original component.
The seek results will consist of alternatives or cross-referenced models. You can browse the results to discover suitable options based on your project requirements.
Digi-Key presents special specs and prices for components, making it easy to compare and select options.
Octopart
Octopart is an electronic part search engine.
How to Use
Visit the Octopart website.
Input the part variety or name of your authentic part within the seek bar.
Octopart will offer a list of components matching your inquiry, together with unique specifications, availability, and pricing information.
You can filter and type the outcomes to perceive alternative components from numerous manufacturers.
Findchips
Findchips is an electronic part search engine that parts from diverse vendors and producers.
How to Use
Go to the Findchips website.
In the search box, type the part number of your original component.
Findchips will present a list of compatible parts from various suppliers with pricing and availability details.
You can focus your search and choose substitute parts that match the specifications of your project.
Using these platforms is straightforward. It's clean to use these systems. Enter the model or component variety of the original part, and the platforms will give you a listing of matched components and complete details to aid in your choice-making.
Ensure the alternative satisfies the requirements of your assignment, thinking compatibility, specifications, and costs.
Before deciding on a choice, it is an awesome concept to confirm the information and availability with your PCB assembly or EMS supplier.
One-Stop PCBA and Electronic Manufacturing Service Supplier
If you want to find affordable alternative components and have PCBA manufactured, you can work with PCBONLINE. PCBONLINE is a one-stop electronic manufacturing service supplier, that helps find alternative components and provides PCB fabrication, PCB assembly, testing, and value-added services.
PCBONLINE has rich experience in seeking out alternative components, especially cost-effective ones made in China. By using alternative components to replace rare or expensive parts, the delivery can be on time, and the production cost is lower.
The advantages of PCBONLINE in alternate parts:
The alternative components have the same function and quality/regulatory certifications as the original.
PCBONLINE can provide free samples to test whether the product performance is good using alternate components.
PCBONLINE has 24 years of experience in electronic manufacturing services and sufficient expertise to select alternative components.
Relying on its EMS PCB assembly factory in Shenzhen, PCBONLINE can source cost-effective components through co-procurement with other EMS.
Traceable components, materials, PCB manufacturing, PCB assembly, testing, and box-build assembly.
High-quality electronics manufacturing certified with ISO 9001:2015, IATF 16949, REACH, RoHS, UL, and IPC.
If using alternative components can improve your project or product and reduce costs, PCBONLINE can help find alternative components to fulfill your PCBA project. If you want to work with a professional PCBA manufacturer, you can send an email to info@pcbonline.com.
Conclusion
If there's any component too expensive, not ideal in performance, or the sourcing time is too long, you can use its alternative or an alternate component can replace it. Alternate components have the same function and certifications as the original, so there's no sacrifice in product performance and functions. PCBONLINE can make samples for free to test the effect of using alternative parts. You can have no worries in working with PCBONLINE for PCB assembly.
© This article is an original work of the PCBONLINE team. Please indicate the author PCBONLINE if you reprint. If the article is reproduced without permission or indicating the author's source, PCBONLINE reserves the right to investigate the infringement.
GET A FREE QUOTE
File Upload