The global electronic component shortage started in early 2020 and still affects electronics manufacturing, especially module manufacturers and original electronics manufacturers (OEMs). The insufficiency of electronic components forces module manufacturers and OEMs to delay or change their manufacturing plans. And this inevitably slows down the process of PCB assembly. PCBONLINE, an EMS manufacturer and electronic component distributor, provides a solution to electronic component shortage to help you achieve PCBA production.
Relying on our component inventory of some discontinued ST and TI models, EMS factory for production, and joint procurement with other big EMS, PCBONLINE can provide you with the best-price electronic components at one stop.
Facing Electronic Component Shortage? Free Electronic Component Sourcing Here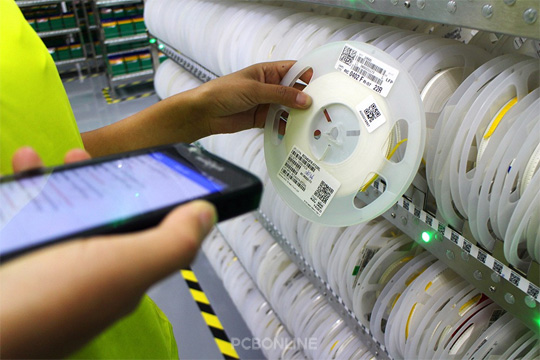 Free electronic component sourcing? Yes, correct. PCBONLINE takes no profit from electronic component procurement, and the prices may be the lowest in the market. In times of chips and electronic component shortage, PCBONLINE still keeps stable supply channels and can source any components at bulk pricing.
Below are the reasons why PCBONLINE can be your cost-effective one-stop electronic component distributor:
PCBONLINE has several hundred audited and reliable component suppliers in the world. Due to regional price differences, PCBONLINE can find the best prices.
PCBONLINE has an EMS factory for production and can take part in joint procurement from component factories with large-scale EMS.
PCBONLINE has a direct limited supply and bargaining power for electronic components.
By combining a large volume of bills of materials from different customers, PCBONLINE's EMS factory buys electronic components at bulk pricing.
Strict quality control, IC counterfeit detection, and component sourcing services are free.
You can buy a package of components to try before volume purchase. We offer a refund promise if you are not satisfied with the quality of our components.
PCBONLINE offers 24/7 services to flexibly and quickly meet customer unique demands and save procurement time.
All the work that PCBONLINE does is to help our customers overcome electronic component shortages and achieve turnkey PCB assembly without hassle. And all electronic components provided by PCBONLINE are traceable. If you are facing an electronic component shortage, you can get a quote by email at info@pcbonline.com.
What Do You Know About the Global Electronic Components Shortage?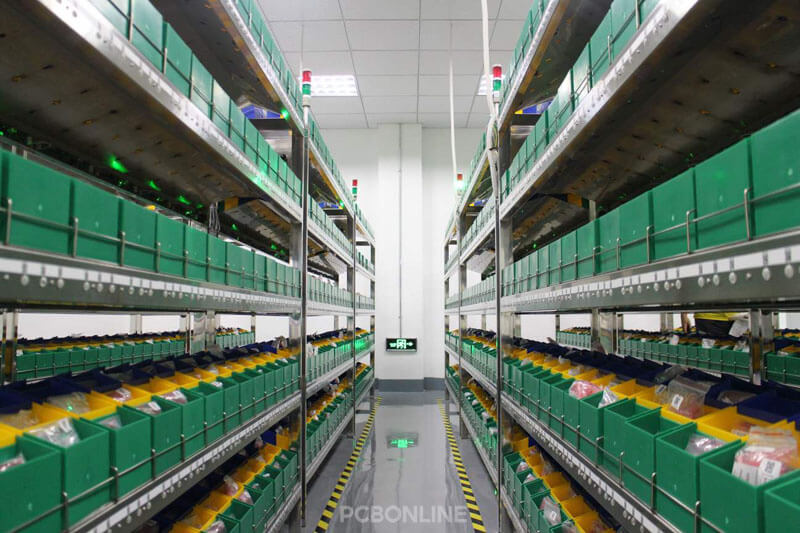 2020 and 2021 witnessed the Covid-19 pandemic and coming with it, the shortages of electronic components. Automotive chips, microchips, and computer chips are not the only ones in short supply, almost all electronic components are in shortage. These electronic components that are in shortage include but are not limited to low-temperature co-fired ceramics (LTCC) wave filters, passive components (mainly capacitors, resistors, inductors), and discrete devices (such as diodes and transistors).
Is Covid-19 the reason for the electronic component shortage?
The pandemic is only part of the reason for the electronic component shortage, and the root cause is the fragile supply chain. Electronic components manufacturers are in small numbers, and they are mainly located in Japan, South Korea, and Taiwan. However, OEMs are many and spread around the world, and especially since the pandemic shut down, many people work and study at home, and the demands for electronic products such as computers, mobile phones, routers, and tablets have soared. The unbalanced supplies and demands lead to electronic component shortages.
For example, the shortage of multilayer ceramic capacitors (MLCC) already started in 2017. MLCCs are widely used in mobile communications and automotive, and the demand for them has increased since that year due to the growth of electronic cars that use much more MLCCs than traditional cars, IoT devices, and smartphones. However, the MLCC manufacturers are few in the world. The manufacturer Murata takes up 40% of the MLCC manufacturing, and the top 5 manufacturers Murata, Samsung, Yageo, Taiyo Yuden, and TDK take up 85%.
Situations of OEMs During the Electronic Component Shortage
The shortages of electronic components and semiconductors are somewhat similar: the rising demands and the slow growth of manufacturing capacity (manufacturing of some components even shrinks). Electronic component manufacturers are now more intended to sell their limited supplies to specific manufacturers. Many OEMs are forced to wait for more than 10 weeks to buy components from factories or have to purchase from trade companies with components in stock at a higher price (and the quality is not guaranteed). Facing the dilemma of component shortages, OEMs and module manufacturers can ask PCBONLINE to source quality components at low costs with on-time delivery.
Conclusion
It is never easy to purchase electronic components on your own, especially when there is a global electronic component shortage. To save time and costs, and make sure of the quality, PCBONLINE, which gets the direct supply of component factories and takes no profit from component procurement, provides you with a solution to face an electronic shortage.
GET A FREE QUOTE
File Upload