An SMT manufacturer is an electronics contract manufacturer that assembles SMDs (surface mount devices) on printed circuit boards to manufacture PCBAs. Electronic products come from assembling PCBAs. SMT manufacturing is a vital link to turning ideas into products.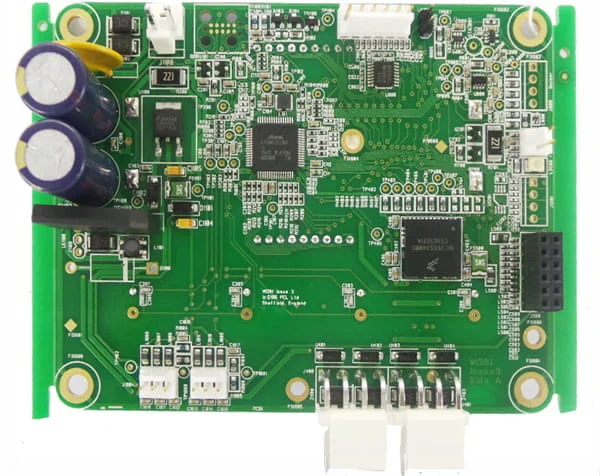 There are thousands of SMT manufacturers spread in Asia, North America, and Europe. If you are a product manager looking for a good SMT manufacturer, among so many companies, which SMT manufacturer is the best for you? Take two minutes to read this article to help you find a good SMT manufacturer now.
A quality and reliable SMT manufacturer has these features:
1. Direct SMT Manufacturer
Is your supplier a Direct SMT Manufacturer?
Everybody knows that goods buying from direct manufacturers are the most cost-effective. So is PCB assembly. Direct SMT manufacturers have their PCB assembly factory with SMT lines. Those who do not are PCBA distributors.
You may ask how to know if a PCB assembly company is a direct SMT manufacturer or a distributor. You can ask an SMT manufacturer to show you a factory video and the quality certifications.
Another easy way to tell the difference between direct SMT manufacturers and PCBA distributors is the PCB assembly price. For the same PCB order, a direct SMT manufacturer quotes lower than a PCBA distributor.
PCBONLINE, a direct SMT manufacturer, has two large PCB manufacturing bases and one PCB assembly factory for advanced circuits. You can contact PCBONLINE to get a cost-effective quote for PCB assembly.
2. Turnkey Capability
Does your supplier have the Turnkey Capability?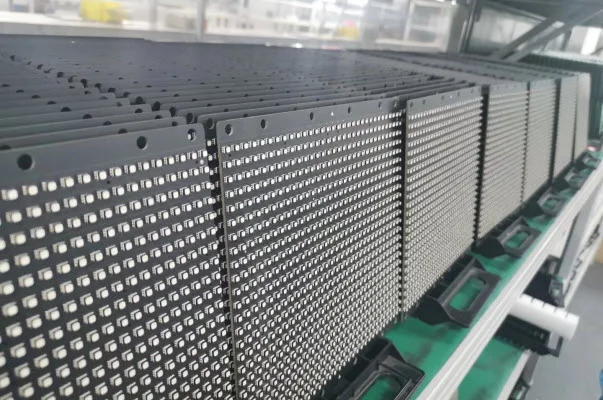 If you order the turnkey PCB assembly that covers PCB fabrication, electronic components for assembly, PCB assembly, functional testing, IC programming, and conformal coating, this should save a lot for your hardware building. Having PCB manufactured, assembled, and tested under one roof gets rid of the shipping fees and waiting time for PCB transferring. Turnkey PCB assembly saves time, money, and energy, and it is best to work with a turnkey SMT manufacturer.
3. Fine Pitch Assembly Capability
Does your SMT manufacturer have Fine Pitch assembly capability?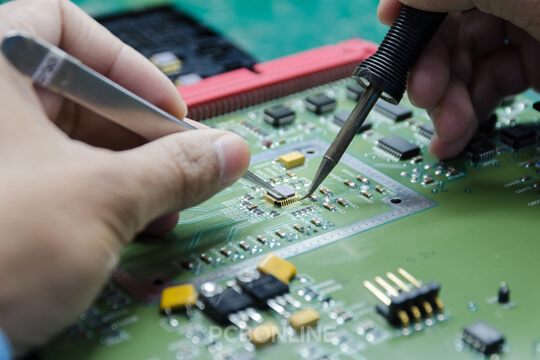 Fine pitch means the center-to-center distance between PCB pads, component pins is smaller than 0.5mm. In other words, the circuit density is high on the PCB. An SMT manufacturer with fine pitch assembly capability has a higher manufacturing level for PCB assembly.
So how to know if an SMT manufacturer has fine pitch assembly capability? You can check out the minimum line space/distance and the minimum surface-mount devices that the SMT manufacturer can handle.
Here is the fine pitch capability of the SMT manufacturer PCBONLINE: it handles with the minimum line space/distance of 0.05mm, the minimum SMD package of 01005 (0.4mm x 0.2mm).
4. Lead-Free Assembly Capability
Does your SMT manufacturer have lead-free assembly capability?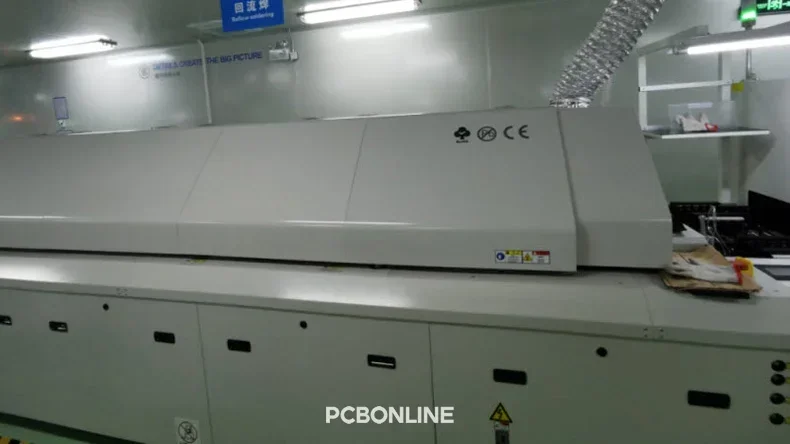 Leadless or lead-free PCB assembly requires reflow soldering at 260°C while lead-containing PCB assembly requires reflow soldering at about 240°C. An SMT manufacturer having the lead-free assembly capability can handle both leadless assembly and lead-containing assembly, while an SMT manufacturer who can handle only lead-containing assembly is at a lower level of PCBA manufacturing.
If your products are required to be meet RoHS standards or environment-friendly, the PCBA should be lead-free. In this case, you can ask PCBONLINE to provide lead-free PCB assembly and box builds.
5. Providing Conformal Coating
Does your SMT manufacturer plate PCBAs with the conformal coating?
Conformal coating is an effective protective method for PCB assemblies against moisture, dust, chemicals, thermal shock, and vibration. Not all SMT manufacturers can provide conformal coating services. If your SMT manufacturer provides conformal coating, they have a higher PCBA manufacturing level and care more about quality.
At PCBONLINE, urethane or polyurethane is spayed on PCB assemblies by the selective automatic coating machine method. If you require conformal coating after the PCB assembly, PCBONLINE is one of the best SMT manufacturers.
6. Conduct Complete Testing
Does your SMT manufacturer conduct complete testing?
Before, during, and after the PCB assembly process, a good SMT manufacturer should conduct a series of tests for the best quality. Here are the tests for PCBA production at PCBONLINE --
Before PCB assembly: IC counterfeit detection, BGA baking, bare board test, and four-terminal sensing to PCBs
During PCB assembly: solder paste inspection (SPI), X-ray test if PCBAs have BGAs, automatic optical inspection (AOI), first article inspection (FAI)
After PCB assembly: functional testing, thermal aging test
An SMT manufacturer that offers complete PCBA testing is concerned about assembly quality and customer satisfaction. If your SMT manufacturer has conducted all possible tests on PCBAs, upon delivery, you don't have to spend an extra cost and waiting time for testing services from other companies.
Conclusion
This article tells how to tell a good SMT manufacturer from a PCBA suppliers list. The metrics of a good SMT manufacturer include direct PCBA manufacturing, turnkey/lead-free/fine pitch assembly capability, conformal coating, and complete testing. PCBONLINE, a turnkey SMT manufacturer for advanced circuits, meets all these features and shall be a good PCB supplier for you to achieve excellent products.
GET A FREE QUOTE
File Upload