Small-Batch PCB Assembly and Time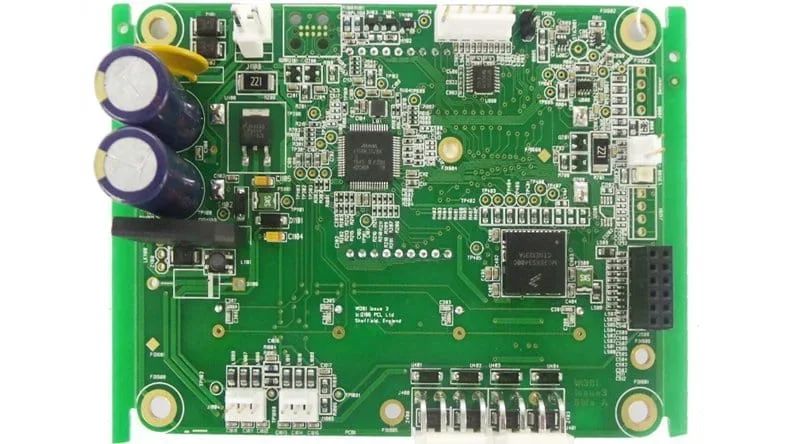 Small batch PCB assembly or low volume PCB assembly refers to 5 to 30 pieces of printed circuit boards to be soldered with electronic parts.
The PCB assembly manufacturer PCBONLINE provides one-stop solutions for low-volume PCBA, no matter how complex the circuit is, including include DFM, DFT, DFX, PCB fabrication, component sourcing, seeking alternative components, PCB assembly, and end-product assembly.
If your Gerber, BOM, and pick-and-place file are all okay and we have all components in stock, our low-volume PCB manufacturing and assembly can start immediately, and the turnaround time is 24 hours.
If we don't have all components in stock, we need extra 12 hours or more to source all the other components. So in such a case, the minimum turnaround time for low-volume PCB assembly is 36 hours.
At the 24-hour PCB manufacturer PCBONLINE, small-batch PCB manufacturing and assembly are implemented on the same production lines as bulky PCB manufacturing and assembly. This ensures quality conformity.
Low Volume PCB Assembly Cost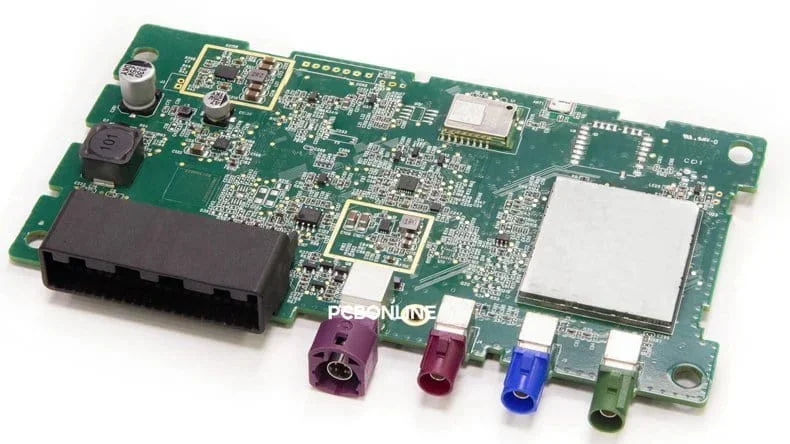 Low-volume PCB assembly is low-cost PCB assembly, though the cost of low volume PCB assembly is determined by various factors, including including where the manufacturer is located, PCB size, types of PCB, testing, complexity, and electronic components.
We can't set the PCB assembly price range merely according to the board quantity, but usually, low-volume PCB assembly is cheaper than high volume.
If you are buying an OEM PCB assembly service and getting the box built, the average price of the low-volume PCB assembly is lower than if you only order the PCB assembly.
As for the price factor - location, Shenzhen of China is where you can get good quality PCB at a low price.
In U.S. and Europe, where suppliers also provide quality PCB and assembly, the price is very high, and the turnaround is also much longer.
While in other regions the PCB technology is not that developed and you may spend even more because the quality is not ensured and in that case, you will buy again from other suppliers.
So if you want quality and cheap PCB assembly, choose small-run PCB manufacturers in China. PCBONLINE is your best choice for low-cost PCB assembly.
PCBONLINE's Advantages in Expedited Small Batch PCB Assembly
The low-volume PCB manufacturer PCBONLINE has absolute advantages in expedited small-batch PCB assembly orders.
Flexible production: PCBONLINE provides flexible production. For expedited orders, we take 2-shift work, and the PCB assembly lines keep on going until work is finished.Advanced PCB manufacturing: PCBONLINE has two advanced PCB manufacturing bases and one PCB assembly factory, and most of our team have an R&D engineer background.Electronic components: PCBONLINE has all basic components in stock, and it has strategic cooperation with authoritative suppliers, such as Digikey and Mouser, and enjoys discounts and better services.PCB assembly and value-added services: Our core business is to provide one-stop PCBA services in various fields such as industrial control electronics, automotive electronics, medical electronics, security electronics, consumer electronics, communication electronics, power electronics, etc.
We have capabilities and rich experiences to meet the different needs of different customers for low-volume PCB assembly. Feel free to reach out to info@pcbonline.com.