PCB Fabrication, Assembly, Components, Design, and Box Builds under

One Roof

PCB Fabrication
We manufacture printed circuit boards (PCBs) with the highest reliability for middle and high-end applications, such as aerospace, defense, automotive, medical, and many more.
PCB Assembly
We provide SMT and THT PCB assembly. Highly precise placement and soldering all follow the IPC-A-610 standard. We also source components and provide post-assembly services.

EMS Solutions
For over 24 years, we have been an EMS manufacturer for PCB assemblies and PCBA box builds that are completely assembled to be end-electronic products.
Why Choose PCBONLINE for PCB, PCBA, and Box

Builds?
What Make PCBONLINE a Unique
Contract Manufacturer
One-to-one professional technical and customer support
Free complete samples and functional testings to orders with a $5,000+ amount
One-stop services including prototyping, small-batch, and large volume production
Free Gerber files and BOM check plus advice for both online and offline orders before quoting
No minimum order amount limit is set for organizations, engineers, makers, and students
Technology-oriented teams
Complete material and component supply chains
Our Competitiveness in Advanced Printed
Circuit Boards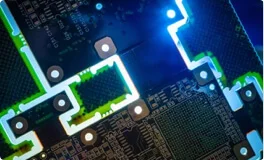 Featured Products
·Rigid-Flex PCB
·HDI PCB
·Multilayer PCB
·IC-Load board (QFN)
·LCP 5G optical module
·Ceramic PCB, MCPCB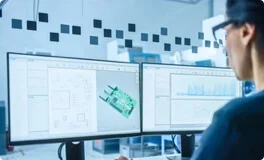 Technology
·Free DFX services
·Design for manufacture (DFM)
·Design for assembly (DFA)
·Design for test (DFT)
·Free Samples for Batch Order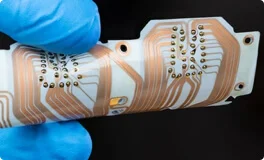 Main Materials
·Special material
·Rogers, Teflon
·Arlon, Isola
·Bergquist, Kapton
·Panasonic, Taconic
·Dupont, Taiflex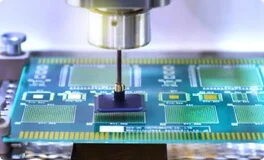 Markets
·National Defense
·Research Institute
·Aerospace
·Communications
·Industrial electronics
·Medical electronics
Trustworthy PCB & PCBA - See Our Quality Certificates

ISO9001:2015
All our products are ISO 9001 cerfified.

IATF 16949:2016
We have IATF 16949:2016 certification.
REACH (EC 1907/2006)
Our factories follow REACH standards and protect human health and the environment.
RoHS (Directive 2002/95/EC)
We follow RoHS standards and our products can be shipped and used globally.
UL
Our products have passed the UL certification.






Hear from Our Clients

Sean Wood
supply chain supervisor
Very impressed with PCBONLINE's Sales team, very polite, very helpful and very knowledgeable. Quick responses to quote requests and EQ's resolved very quickly too. PCB quality was great too, definitely will be coming back with more requests.

Jim Klitzing
communications scientist
Even though PCBONLINE's price is not the lowest quoted to me, I do intend to order these boards from them; part of the reason is how well they handle their customers, and this gives me some confidence that their fab will do well with that one.

Yossi Osroosh, Ph.D.
engineer
I have to say I'm quite impressed by the quality of work PCBONLINE guys have carried out! The panelizing also came as a surprise to me and was beautifully done. I've also noticed that they do 4-layer boards at a price lower than most of their competitors.

Shane Kent
sales engineer
The quality of the boards and assemblies that PCBONLINE has provided me rivals the quality of some of the highest quality fabricators in both the USA and Canada. And I am impressed by their high level of responsiveness and care for the end product's quality.
Contact Us in One-Click and We Will Reply Soon